Tesla's Next Gigafactory Will Be Built In Mexico And Tasked With Next-Gen EV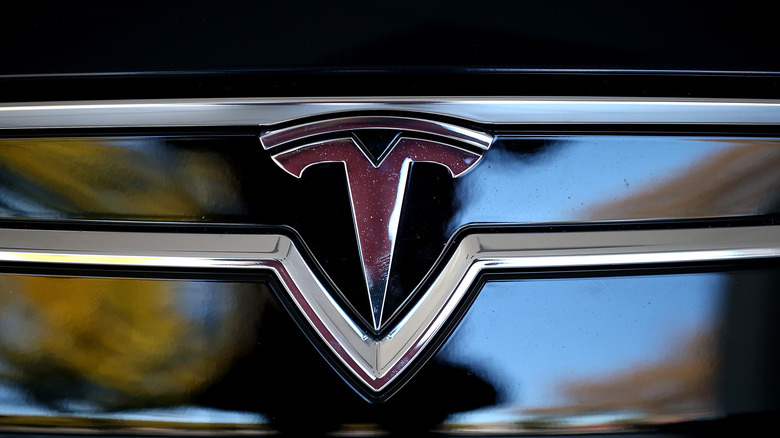 Justin Sullivan/Getty Images
During the Q&A portion of the Tesla Investor Day 2023 presentation, Elon Musk announced that the next Gigafactory will be built near Monterrey, Mexico. The announcement was expected, as word surfaced about the plan in the days ahead of the event. With that said, Musk shed some light on the plans for this facility, and they are hinged around some new revelations made by the billionaire and company on March 1.
Of note, Tesla has big plans regarding the future of its EV operations and the transition to green energy in general. One of the most exciting things to come out of the automaker's incredibly long and detailed presentation was information about Tesla's next-generation car platform. The upgrade will result in more affordable EVs with a cheaper powertrain that's easier on the environment and that, among other things, can be built at the company's facilities faster than the current lineup while requiring a smaller overall assembly footprint. According to Musk, Gigafactory Mexico will play an important role in the production of this model.
Gigafactory Mexico will be tasked with supplemental output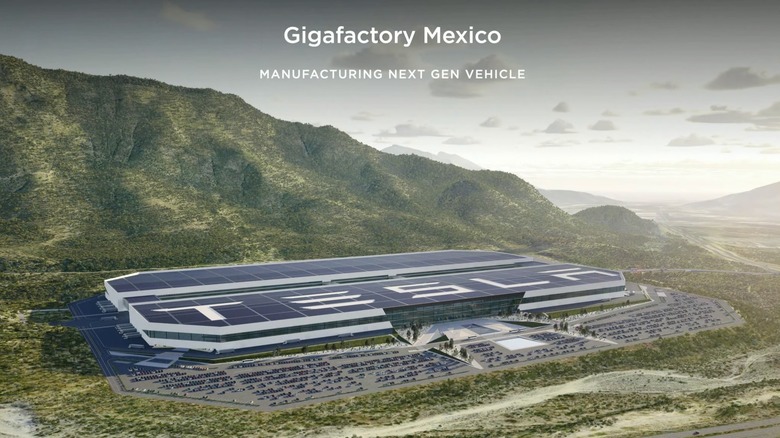 Tesla/YouTube
The next-gen car platform from Tesla won't feature any rare Earth materials and it'll boast some key improvements that'll no doubt help the company remain competitive in the rapidly-growing market. These improvements will include a new low-voltage architecture that'll be both more efficient and lighter than current offerings, that itself existing alongside hardware controllers designed entirely by the automaker and more.
Tesla expects this model to be a "huge volume product," and it'll be built at the Gigafactory Mexico location. As part of his announcement, Elon Musk said that Tesla will be continuing with an expansion of production at the company's other facilities and that Gigafactory Mexico will be tasked with "supplemental" output relative to the existing destinations. 
"To be clear, this isn't moving out of or to anywhere," Musk said during the presentation. "It's about expanding total global output." It was clarified later on during the Q&A session that other Tesla facilities will also build the EVs based on the next-gen platform, but aside from promising a future grand opening for the facility, no other details were provided.