How To Change Your Wi-Fi Password & Name, And Why You Should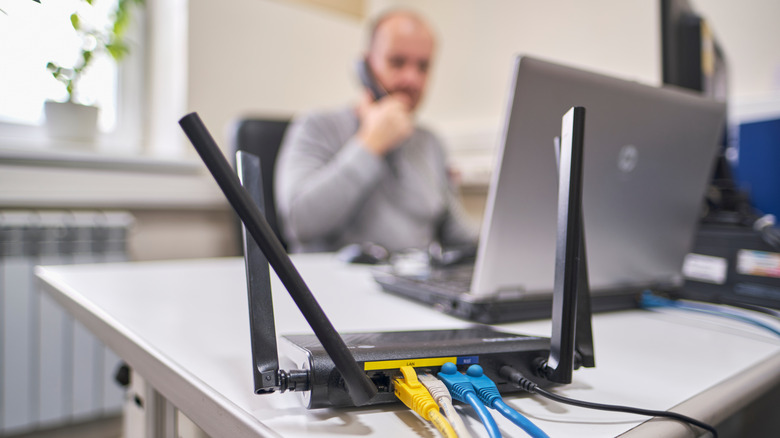 PromKaz/Shutterstock
Chances are, unless you're a tech enthusiast, you likely kept the default Wi-Fi name and password from the day you had your router installed. Perhaps you have apartment neighbors with funny custom names such as "Secret FBI Spy Van" or "McDonald's With a Working Ice Cream Machine," and you want to have a little piece of the action (and maybe get a few laughs along the way). Well, luckily for you, changing your Wi-Fi password is not only a simple task, but it can be quite helpful for your security as well.
First of all, any private Wi-Fi network should have a viable password that protects it from not being infiltrated by foreign parties. If someone gets onto your Wi-Fi network, they can see what you are doing and potentially manipulate it as well. Hackers have an easier time causing havoc with a default WiFi Service Set Identifier (SSID), according to TrendMicro.
Here's how you can change the SSID and your password.
Simple steps to personalize your credentials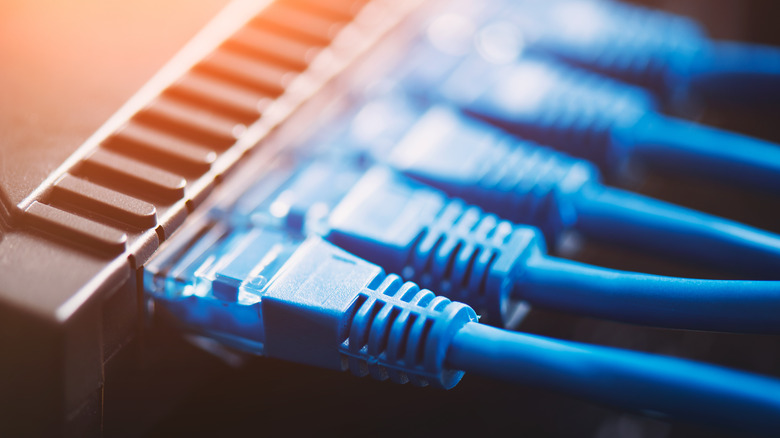 Proxima Studio/Shutterstock
The first step to changing your Wi-Fi password is to look at the IP address on your router, the default numbers are typically 192.168.1.1 or 192.168.0.1.  After finding in your IP address, you'll be able to change your network name and password on your desktop. Here's how.
Take your IP address and punch the numbers into the URL bar.
Log in as an administrator.
From there you will be directed to your network's website, where you'll have the ability to change your credentials.
Next, look for a tab that says Wireless, Wi-Fi Settings, WLAN, or Wireless Security. From there you'll be able to see your current Wi-Fis name and password.
For your username, look for the SSID name or the Wi-Fi name, and you'll be able to change it. Likewise for the password, look for the Wi-Fi password or Wi-Fi Key, and you'll be able to change this as well. 
Now you have your own personalized Wi-Fi! Remember that it's a good idea to use a good variety of characters to make sure your password is secure, even if your SSID name is on the not-so-serious side.