Starlink Offers Global Roaming Test, Promising Internet Coverage 'Anywhere On Land'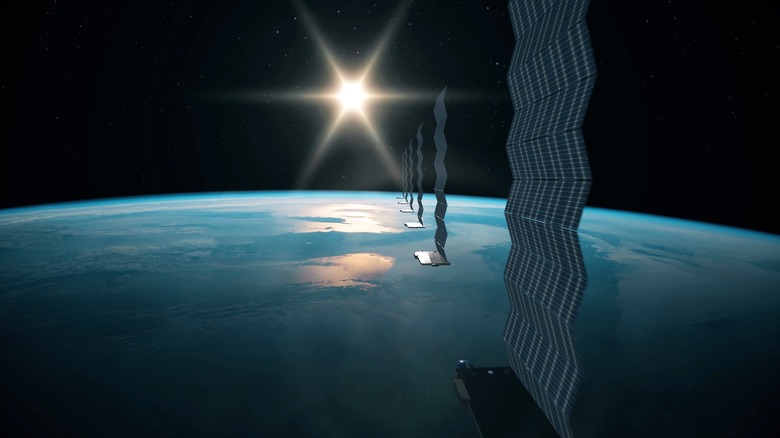 Albert89/Shutterstock
Elon Musk's dream of offering high-speed satellite internet anywhere on the planet is one step closer. Starlink, which launched its network of satellites back in 2019, has been expanding its connectivity options ever since. 
The first big leap was Starlink RV, a portable service that could be used anywhere within the country it was registered. The catch was RV couldn't initially be used on the move. However, FCC approval for Starlink's use in a moving vehicle was gained a few months afterwards, and now you can stay connected on the go. Starlink also began offering services for private jet and yacht owners, but there were large gaps in its coverage.
Beyond the countries where it simply didn't operate, there were limitations in its plans which might have put potential customers off. Say, for example, you had an RV or a converted van and were planning a huge road trip through several nations that would last six months to a year. Your Starlink coverage would be shut off after a couple of months. Worse yet, your plan could only be used on the same continent as the address it was registered to. 
Travelers couldn't do something like drive from North America to South America for an extended period of time — even if there was only one border between your billing address and the other continent. The new plan may fix that and give travelers the internet service they've been waiting for.
Starlink internet is going global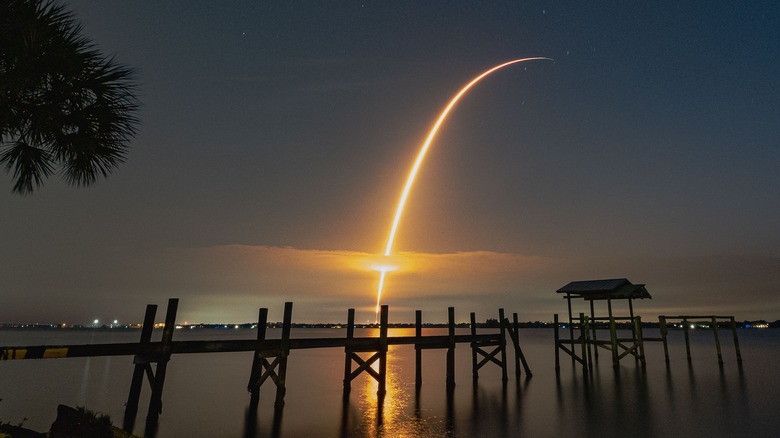 Wirestock/Getty Images
According to an invite Starlink has reportedly sent out to some of its customers, the company will be testing out a "Global Roaming Service" soon. The service will use Starlink's "space laser" inter-satellite links to provide service coverage to every land-based location on earth. 
Those opting into the trial can expect to pay a fairly lofty $599 for the hardware they need to get connected around the globe. There is also a subscription fee, which stands at $200 per month. This is more than both standard Starlink, and Starlink RV, but less than the company's $500 premium service.
NEWS: Starlink is testing a new "Global Roaming Service" for $200/mo, plus the standard $599 for Hardware. Will they offer this as an add-on for $65/mo like portability? @RealTeslaNorth @MarcusTuck3 https://t.co/c2vQhtOUL8 pic.twitter.com/kiLMsMkhDY

— Nathan Owens (@VirtuallyNathan) February 17, 2023
As with other Starlink plans, customers can ship the hardware back within 30 days for a full refund. The plan can also be paused or canceled at any time. Customers in high-demand areas who are waiting for Starlink residential access have also been assured that opting in for Starlink's "Global Roaming Service" won't cost them their place in line. If anything, it may offer them yet another way to skip the queue. 
These safety nets may come in handy. Starlink has admitted the technology is new, and will likely come with a few issues. Customers are told to expect "low latency service intermixed with periods of poor connectivity, or none at all."
Does it really mean anywhere?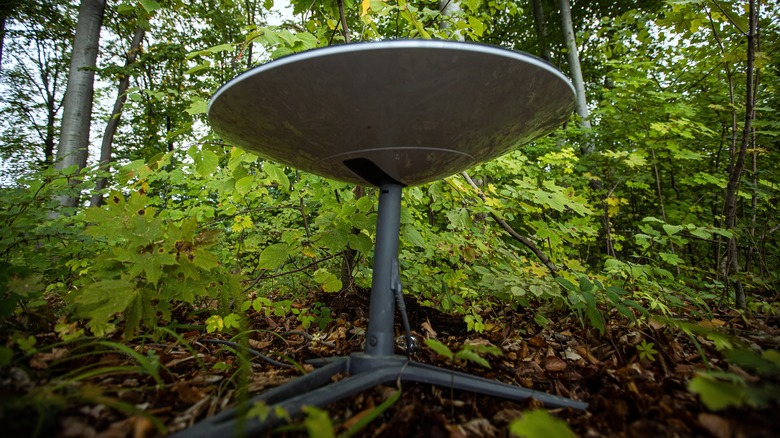 Valeriy Georgian/Shutterstock
The most interesting thing about the invitation is the claim that Starlink will work "anywhere on land," as there are several large areas of land where the company does not operate. These areas include Russia, China, and Iran. Starlink's network of satellites may well be able to reach these places, but the problem extends beyond coverage.
In the United States, Starlink has to work with the Federal Communications Commission (FCC) to ensure the service is able to legally operate. The FCC's jurisdiction doesn't extend beyond the borders of the United States, so Musk's satellite internet company has to negotiate with a new government department representing each country it wants to operate in. China's rigorous internet censorship rules may be holding Starlink back there, and recent events also mean Elon Musk isn't on the Russian government's good side at the moment.
But this new Starlink plan could offer a loophole: You have to pay in U.S. Dollars, and presumably you'll have to register an account in a country where Starlink already operates. But beyond that, you're just connecting your device to a satellite. 
Presumably, beyond something silly like arresting you or jamming your signal, there isn't much a government can do to stop you connecting inside its territory. Then again, Starlink's offer notes that "global services are contingent on regulatory approvals," followed by a link to a list of "authorized territories."