12-inch MacBook Air tipped with reversible USB Type-C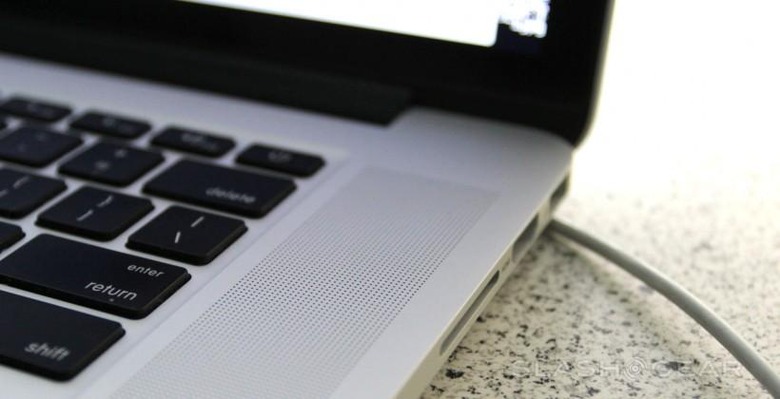 Now that every Apple fan in the world has their iPhone 6, it's time to start speaking about the MacBook Air. It's time for a refresh, after all, one that includes the newest in new USB technology – reversible ports (USB Type-C) – along with a new MagSafe charging solution.
Display bezels will be smaller, bodies will be thinner, and a Retina display will be had. It's all happening!
That's according to sources speaking with 9to5Mac, that is to say. It's also said that this next MacBook Air will sport a fanless design, and will be rolling with Intel Broadwell. Low temperatures and high performance without a heat sink – unheard of!
It may also be that this model would work with both USB 3.0 Type-C and USB 2.0 ports to accommodate the iPhone 6's USB cord which still uses Type-B. Apple would never make a new MacBook that would require a separate adapter for the iPhone, would they?
The keyboard arrangement may be a bit different as well, moving the speakers from below the keyboard to a visible grille between the keyboard and the display. That'd be a bit more like the MacBook Pro released most recently – grilles for all!