Why Nintendo Switch Games Are So Expensive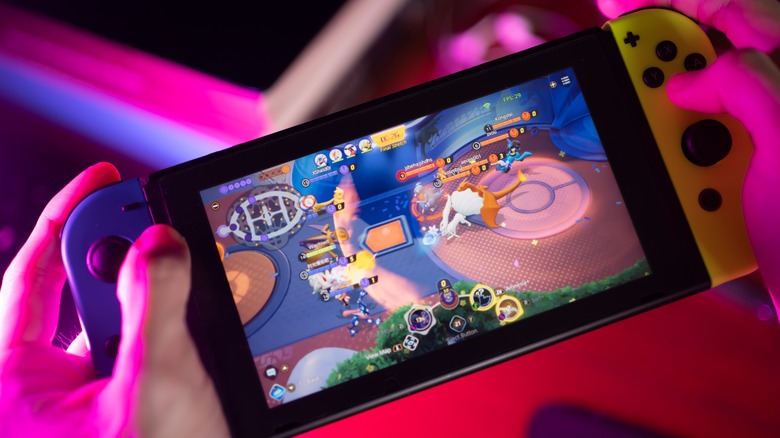 Wachiwit/Shutterstock
We may receive a commission on purchases made from links.
Gaming on a Nintendo Switch can be heaps of fun, but it's hard to deny that the games tend to be a little pricey. Even games that came out years ago, such as "The Legend of Zelda: Breath of the Wild," continue to maintain the prices they were given at launch. Meanwhile, other platforms often discount games after some time passes. Why is Nintendo Switch so different in that regard?
Nintendo Switch is Nintendo's first console that combines gaming on the go and on the TV. You can play in docked mode or in handheld mode, and that opens up the door to a whole lot of new gaming experiences. The interactive Joy-Cons, while not without their faults, also enable game studios to create titles that make the most of that technology. The console first launched in 2017 and continues to sell well, and the games that are available on it definitely play a big part in that.
Unfortunately, the Nintendo staples are expensive, and they rarely ever get cheaper. Evergreen hits like "Zelda," "Mario Kart," or every new version of "Pokémon" continue pulling in sales despite high prices. That's nice for Nintendo, but not so much for fans, who might want to score a decent discount.
Nintendo's games are more expensive than the competition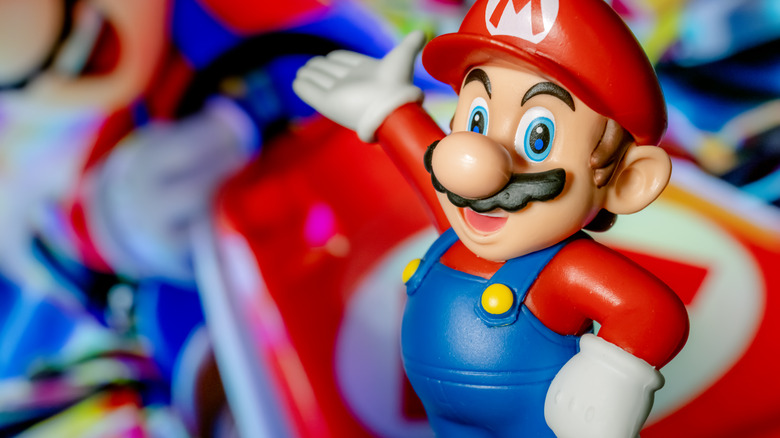 Andrei Armiagov/Shutterstock
Nintendo's flagship titles launch with high prices and then maintain that level for years. The examples mentioned above are just parts of it — even fewer popular Nintendo games are on the pricey side, especially if you consider that they're sometimes pretty basic games. 
Let's use "1-2 Switch" as an example here. The game is fairly situational compared to ones like "Zelda," and although it came bundled with Switch consoles back in the day, it's still not a fan favorite. Despite its lukewarm Metascore on Metacritic (58 out of 100) and equally low User Score (4.8 out of 10), the game is still really expensive, selling for around $45 on Amazon. That's only $15 less than "Hogwarts Legacy," a game that came out in 2023 and is likely to offer much more storyline and gameplay than "1-2 Switch." 
Nintendo's best games, even if dated, also cost a pretty penny. "Mario Kart 8 Deluxe" costs in the ballpark of $50 to $60 on Amazon, and "The Legend of Zelda: Breath of the Wild" is similarly priced. Despite the cost, these games continue to sell well because they're absolute staples for any Nintendo Switch fan. However, that doesn't change the fact that games that are over five years old cost the same as newly-released AAA titles do on other consoles and on the PC.
The answer is simple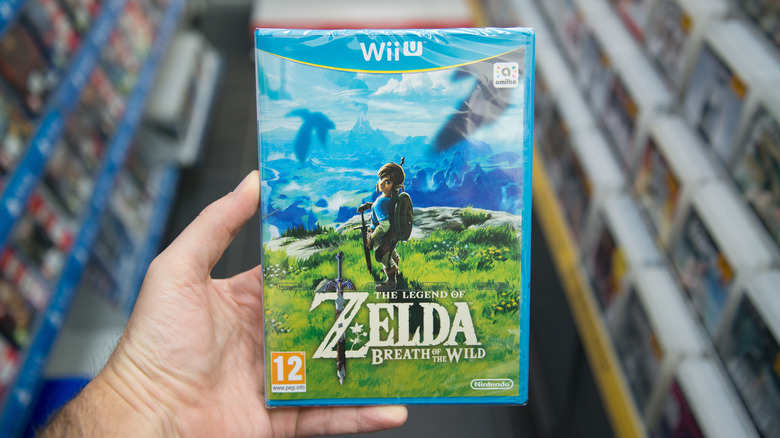 Pe3k/Shutterstock
If you're asking yourself why Nintendo Switch games are expensive, there are a few different answers. Among them, the simplest is that they're expensive because they can be. While you can play non-Nintendo games on the Switch, the games that belong to Nintendo are often platform exclusives. This means that if you want to play them, you have to either shell out the money or hope for a sale.
Unfortunately, when sales do happen, they're not major. While some game studios cut the prices of their titles by as much as 80% during major sale events (such as Black Friday), Nintendo doesn't need to do that, so it often doesn't. You'll find that titles along the likes of "Zelda" or "Pokémon" rarely ever get discounted, and even if they do, you're likely going to save a few dollars at the most. 
Nintendo isn't bumping up the prices because it can, though. Another reason might be that Nintendo games are very accessible compared to some recent AAA titles. Some of the most popular games on the Switch can be played by people of all ages, which means that the popularity doesn't wane.
It's also a company with a very long legacy, and some of its most popular titles were first launched decades ago. Compared to smaller companies, Nintendo doesn't need to worry that its games won't sell well, because the truth is that they usually do. In a recent earnings call, Nintendo revealed that the Switch has sold a total of 122.55 million units, while the very recent "Pokémon Scarlet and Violet" already sold a whopping 20.61 million. Seeing as the games only launched in November 2022, those are massive numbers that show that Nintendo doesn't need to change its pricing policy.