Game Boy And Game Boy Advance Games Are Coming To Nintendo Switch Online: Here's What's Up First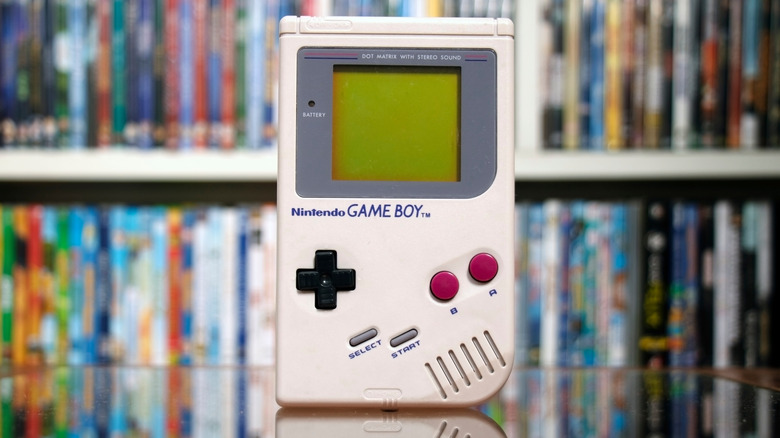 Dado Photos/Shutterstock
February's Nintendo Direct might not have been chock full of triple-A standouts, but a new "Zelda" game is surely the hallmark highlight. There's a good variety of other titles coming for all types of gamers, too, from rhythmic dancers to vampire slayers. But for some, it's the oldies-but-goodies that get them excited, and there was a lot to like for nostalgic Ninty fans looking to squeeze every bit of value possible out of the handheld. If ageless classics like a remastered "Metroid Prime" and an "Advance Wars" collection weren't enough, Nintendo announced some big additions to Switch Online's virtual console (via BusinessWire).
And we're not talking about new N64 and Genesis games – no, we're getting all new platforms in the original Game Boy and Game Boy Advance, each with a handful of popular titles to keep you busy during morning commutes and mid-day deadspells. Better yet, you'll be able to enjoy all of it immediately. If you're salivating for the Game Boy games, know that your existing Nintendo Switch Online subscription (a reasonable $19.99 for the year) is enough. But if it's the Game Boy Advance you're after, you'll need Switch Online + Expansion Pass, which costs $49.99 for an individual or $79.99 for a family.
Here are the Game Boy and GBA titles coming to Switch Online
The original Game Boy will get "Tetris," "Super Mario Land 2 – 6 Golden Coins," "The Legend of Zelda: Link's Awakening DX," "Gargoyle's Quest," "Game & Watch Gallery 3," "Alone In the Dark: The New Nightmare," "Metroid II – Return to Samus," Wario Land 3," and "Kirby's Dreamland." You'll notice that some of these games are from the original green screen Game Boy, while some originated on the Game Boy Color. That's because Nintendo gives you the option to play all of them within the same emulator, and you'll be able to swap filters to fit the vibe you're after, including one specific to the Game Boy Pocket.
As for the Game Boy Advance, be on the lookout for "Super Mario Advance 4: Super Mario Bros. 3," "Warioware, Inc: Mega Microgames," "Kuru Kuru Kururin," "Mario Kart: Super Circuit," "Mario & Luigi: Superstar Saga," and "The Legend of Zelda: The Minish Cap." As usual, you'll be able to play all of these games online or locally if they support multiplayer. This list doesn't even come close to scratching the surface of the number of gems available in these handhelds' vast libraries, so if none of the above whet your whistle (that seems almost impossible), be assured that Nintendo will add more in due time.