The Best Samsung Galaxy S23 Deals From AT&T, T-Mobile, Verizon, And Xfinity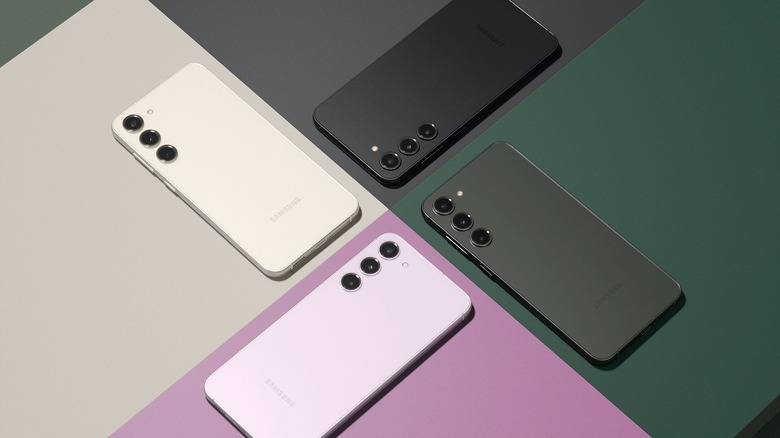 Samsung
It must be upgrade season, because the Samsung Galaxy S23 was just revealed, marking the first major smartphone launch of 2023. In classic Samsung fashion, it's pulled at least a couple of neat tricks out of its sleeve with the Galaxy S23 lineup, such as the fact that it has a custom Snapdragon 8 Gen 2 "Galaxy" chipset that's clocked slightly higher than the standard silicone other manufacturers will get from Qualcomm. It's also sporting a delightfully bright 1750-nit adaptive refresh rate display across the lineup.
You're in for a real treat if you're the type to go for the big fish. The Galaxy S23 Ultra is compatible with and includes an S Pen, offers cutting edge wireless connectivity with Wi-Fi 7, and it has a 200MP "Nightography" camera. That sounds impressive on paper, but we'll have to wait and see how, exactly, it uses all of those pixels for the betterment of your mobile photography. If you're long overdue for an upgrade, know that Samsung wants you to feel like there's absolutely nothing better you can buy (for now, at least).
Already decided on making the jump? Hold your horses – you'll want to shop around for the best Galaxy S23 deals. Below, we've rounded up some early offers from wireless carriers like Verizon, AT&T, T-Mobile, and more.
Best Galaxy S23 deals at Verizon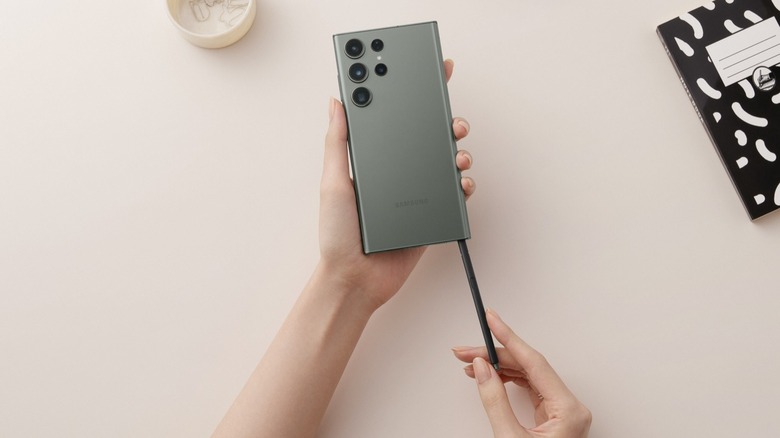 Samsung
Starting February 1 at 1PM ET, Verizon will begin accepting pre-orders for the Samsung Galaxy S23 series. All three models will be available for pre-order and will be widely available in stores and online starting February 17.
As for promotions, if you switch to Verizon or upgrade your existing phone, you can get a Galaxy S23 with up to $800 off when trading in select phones, plus receive your choice between a free Galaxy Watch 5 or Galaxy Tab S7 FE 5G with your purchase. If you pre-order today, you'll also get a free upgrade to the next storage tier, and those switching to Verizon from another provider are in for an additional $200 Verizon gift card after signing up. The red brand is also offering up to 30% off Galaxy S23 cases, chargers, and screen protectors.
The Galaxy S23 Ultra will be available in Phantom Black, Cream, Green, and Lavender colors and starts at $33.33 per month for 36 months with a 0% APR and a full retail price of $1,199.99. The Galaxy S23+ (6.6") will come in Phantom Black and Cream colors and will start at $27.77 per month for a retail price of $999.99. Finally, the Galaxy S23 (6.1") comes in Green and Lavender and will start at $22.22 a month, or $799.99 total.
Best Galaxy S23 deals at T-Mobile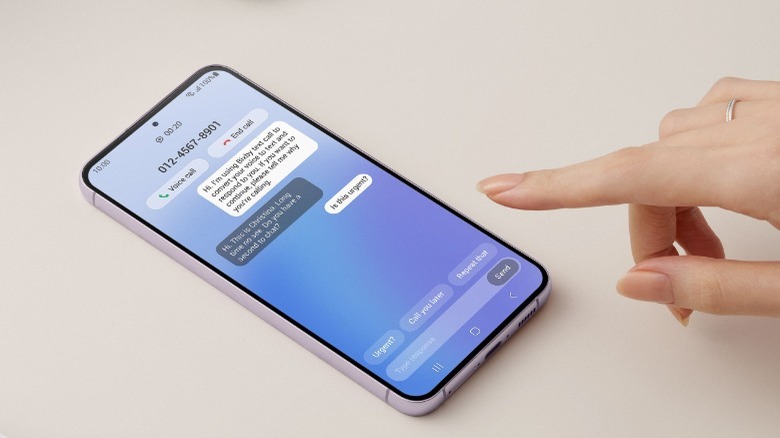 Samsung
T-Mobile is offering customers several promotions for the Samsung Galaxy S23 family. For starters, if you have an eligible trade-in device, you can receive a free Galaxy S23+ with Magenta MAX. For those on other plans, T-Mobile is offering 50% off the S23+ (up to $500 off).
If you add a line to your Magenta MAX or Business Unlimited Ultimate accounts, you can receive a free Galaxy S23 (or $800 off) without the need for a trade-in. If you're adding a line to almost any other plan, you can receive up to 50% off the S23 (or $400 off) without the need for a trade-in.
For a limited time during the pre-order period only, customers can receive a free memory upgrade from Samsung, meaning you can get the 256GB Galaxy S23 for the price of the 128GB model. If you're a business owner, you can receive a free S23+ (or $1,000 off) on Business Unlimited Ultimate when switching to T-Mobile.
Best Galaxy S23 deals at AT&T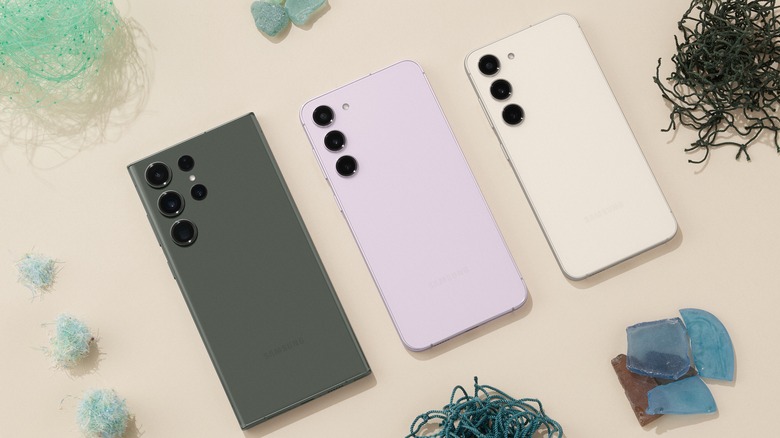 Samsung
Starting from February 1, customers will be able to pre-order the Galaxy S23 series through AT&T both online and in-store – similar to everyone else. AT&T is offering up to $1,000 off on the Galaxy S23 series with eligible trade-in.
Should you get the full credit value, that means you could walk away with the 256GB versions of either the Galaxy S23 or Galaxy S23+ with no additional out-of-pocket cost. AT&T advertises that the offer is available for "any year, any condition," but be mindful that your trade-in credit will reduce commensurate to your device's original MSRP, age, and condition.
AT&T is running the same pre-order storage upgrade promotion as the rest of the carriers. Lastly, through February 16, AT&T Business customers who commit to a two-year service term can pre-order the 256GB Galaxy S23 for $249.99, the 512GB S23+ for $499.99, or the Galaxy S23 Ultra with 512GB of storage for $699.99. Business customers can score an additional $100 when ordering through the carrier's Premier business portal.
Best Galaxy S23 deals at Xfinity Mobile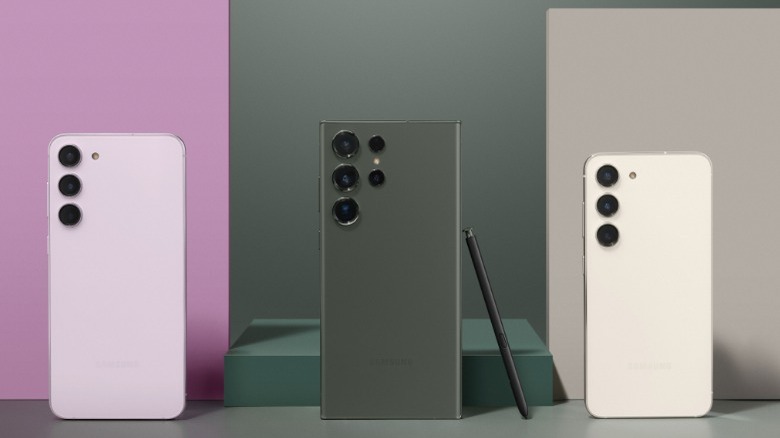 Samsung
Xfinity Mobile and Comcast Business Mobile are offering two of the best deals on the Galaxy S23 Ultra, S23+, and S23 through March 31st. New customers can receive $500 off any of the new Samsung phones by purchasing them on a 24-month device payment, porting a new number, and activating a new Xfinity Mobile or Comcast Business Mobile line within 30 days of purchase, no trades required. Existing customers can also receive $500 off any of the new phones.
In addition, existing customers can receive up to $800 off a new phone in the S23 lineup with a qualifying device trade-in. As a rule of thumb, you'll get the most trade-in value for the newest phones in "good" condition, which typically means it has to be fully functional with only minor cosmetic defects.
While the deals between these carriers are similar, there are a few differences between all of them, so those in the market for a phone from the Galaxy S23 lineup certainly have some thinking to do before committing to any specific carrier.