Facebook Could Be Messing With Your Phone. Here's What We Know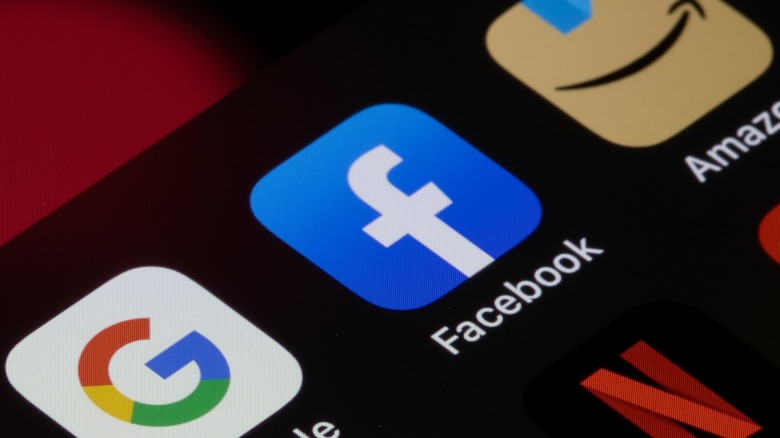 Tada Images/Shutterstock
Former Meta data scientist George Hayward has accused the social media giant of engaging in a practice known as "negative testing," claiming that it can drain a user's phone battery for its own purposes without the user's knowledge. The news surfaced in the form of a lawsuit filed by Hayward against the company, though the suit has since been withdrawn due to an arbitration clause in his employment contract.
According to SmartBear, a company that creates tools for software developers, negative testing is a type of testing that aims to ensure a product can handle times when things aren't going as expected — for example, when a user does something contrary to how an app is supposed to be used. The idea is to figure out where a product's "weak points" lie in order to address them, among other things, the company explains.
In his allegations against the company, Hayward said that Meta can (and supposedly does) engage in negative testing that results in running down a user's phone battery without their knowledge in pursuit of potential problems that may impact users. According to his LinkedIn profile, Hayward began working as a data scientist for Meta in October 2019 and was promoted to the role of a senior data scientist in February 2021. He appears to have remained with the company until November 2022.
Is Facebook Messenger causing your phone battery to drain faster?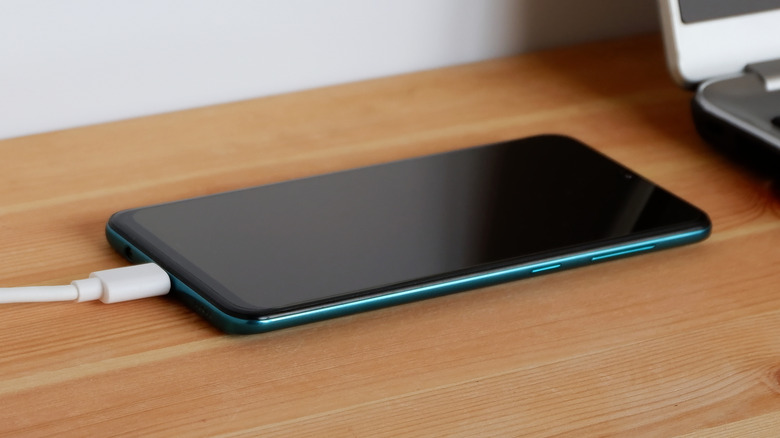 DAMRONG RATTANAPONG/Shutterstock
Battery life is one of the most important aspects of smartphone usage — without solid battery life, a phone becomes far less useful. Even worse are instances when a phone's battery drains faster than expected for no apparent reason, which may result in the user being caught off guard with a dead battery while away from a charger.
That's the issue that prompted Hayward's complaint, according to The New York Post, which quotes the data scientist as saying, "I said to the manager, 'This can harm somebody,' and she said by harming a few we can help the greater masses." Hayward was allegedly fired in November 2022 after refusing to engage in the negative testing practices, leading to the lawsuit soon after. The big question is whether this practice — assuming the allegations are accurate — is widespread at Meta. 
If so, what other kinds of negative testing may be taking place without a user's knowledge, and how might those tests impact their experiences with the company's products? Hayward claimed that during his time working for the company, Meta gave him a training document that allegedly described types of negative tests that may be conducted — the document was reportedly titled, "How to run thoughtful negative tests." Unfortunately, specific examples of those tests weren't provided, and Meta hasn't commented on the allegations to clarify how its testing practices may impact users, if at all.