How To Use The Hidden Web Browser On Your Nintendo Switch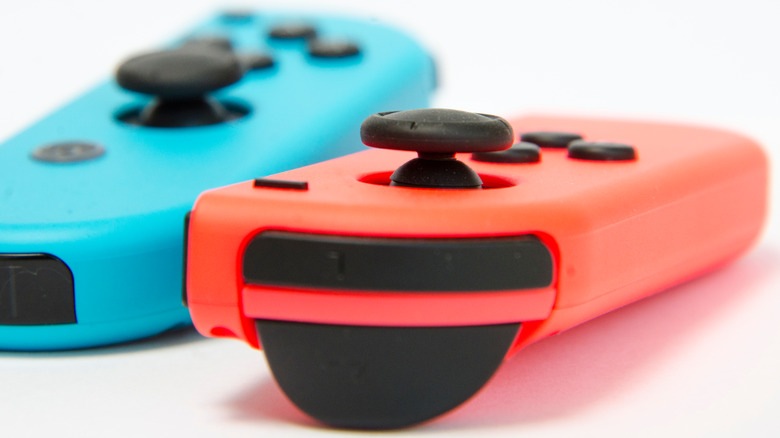 gut2000/Shutterstock
If you own a Nintendo Switch, you've likely noticed that it doesn't have a web browser app. The system does have a browser that opens when you need to, for example, sign into your PayPal account, however. It's baffling why Nintendo chose to hide this browser considering it offers several non-gaming apps on the eShop, including YouTube and Hulu. The Switch is, at its core, a touchscreen tablet, so it seems logical that it would provide access to the web.
While Nintendo didn't make it easy, you can access the hidden browser on the Switch. It's not a great experience. It would be easier and faster to browse the web on your phone or tablet, not to mention you'd likely get a better browsing experience overall. However, if you don't have access to any other device or you simply want to be able to browse the web on your TV while lying on the sofa, the Switch's hidden web browser is at least a nice backup option for getting online.
Regardless of your reasons, it's important to note that Nintendo doesn't make the app available to use directly and that it doesn't condone accessing the browser. You'll need to change some system settings to get the app up and running, and that could result in other unwanted changes to the console and the user experience. In that event, you'd need to reverse the steps to undo the changes.
How to open and use the Nintendo Switch web browser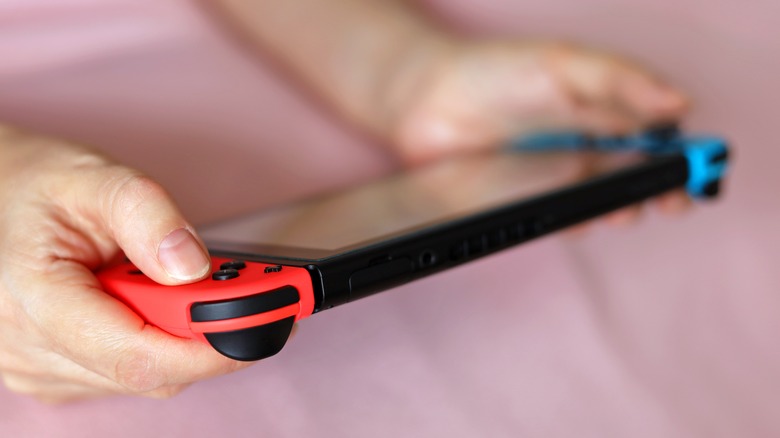 Oleg Elkov/Shutterstock
Nintendo doesn't provide directions to open the hidden browser. However, there is an unofficial method. This uses SwitchBru DNS, a public DNS server. The process may seem intimidating, but the steps are simple and take only a minute.
1. Press the Home button.
2. Select System Settings, then Internet.
3. Select Internet Settings.
4. Select your Wi-Fi network.
5. Select Change Settings.
6. Scroll down to DNS Settings, select it, and then choose Manual.
7. Select Primary DNS.
8. Enter the address for SwitchBru DNS: 045.055.142.122
9. Select OK and then Save.
10. Select Test Connection.
It will take several seconds for the Switch to connect to your Wi-Fi network, but the final part of the process will appear to fail. This is expected, and it's the key part of the process that forces the Switch to open its hidden browser. You'll be greeted with the SwitchBru DNS page in the browser, and there will be a button that says Google featured front and center. Tap that button and the browser will take you to Google Search, after which you can use the internet. Keep in mind, however, that because Nintendo never intended for users to directly access the browser, the app is lacking many features and may not be able to load many elements found on web pages.
Can you install Google Chrome on a Nintendo Switch?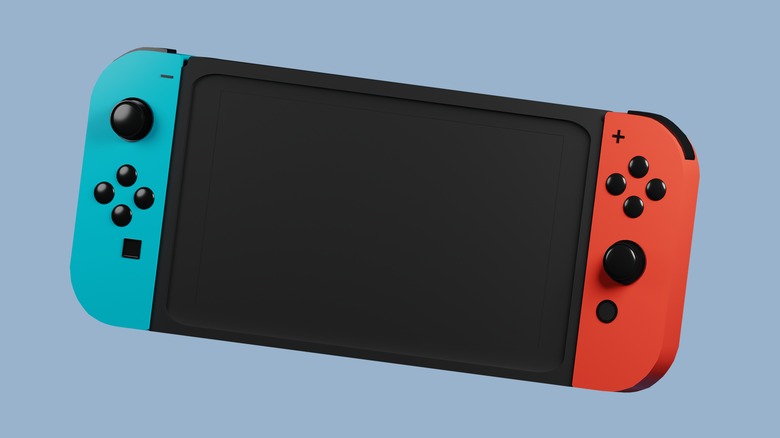 ekstraabdi/Shutterstock
Unfortunately, Nintendo doesn't offer Google Chrome in the eShop and there's no sideload or homebrew version. Nintendo clearly didn't intend for the Switch to be used as a way to surf the web, so you're stuck using the hidden web browser. One of the criticisms aimed at the popular console is its relatively lackluster (non-gaming) apps library. You can browse the available offerings to see for yourself on Nintendo's website. 
If you want to access the internet on your TV, the good news is that you may already have a different device that does feature an easily accessible web browser. Many smart TV platforms like Fire TV feature a built-in web browser, for example. In other cases, you may be able to wirelessly mirror your smartphone or tablet on your TV using something like Google Cast. If you're really desperate, some devices can be easily connected to a TV using a USB-C cable and a dongle with HDMI output.