How To Customize The Control Center On iPhone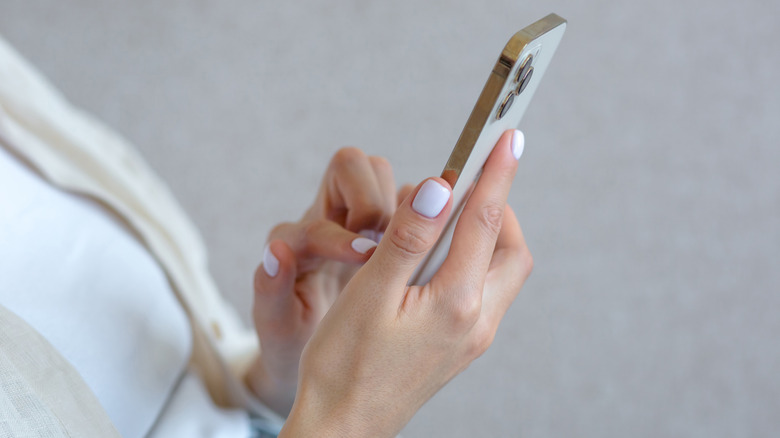 Liubomyr Vorona/Getty Images
iPhones are one of the most user-friendly phones out there today thanks to their quick-to-navigate interface developed over nearly two decades, from 2007 to today. Anything you install will produce a corresponding app icon on the home screen, which you can easily drag to a different screen or in a folder with other similarly themed apps. You can also create shortcuts and add widgets on the home screen that will make viewing or launching the services you use every day quick and convenient. Another place you can do that is the Control Center, where you can instantly access the iPhone settings you tweak the most.
The Control Center is the iPhone's shortcuts drawer of sorts, which you can always get to by swiping down from the top-right edge of the phone screen — or swiping up from the bottom, if you happen to have an iPhone with a home button — no matter what app or page you have open onscreen. It's where you can find buttons for important iPhone functions, such as the flashlight, screen brightness, and volume, to name some. You can also easily initiate a screen recording or toggle settings or features like Do Not Disturb, airplane mode, Wi-Fi, or Bluetooth.
You can pick what's accessible on your iPhone's Control Center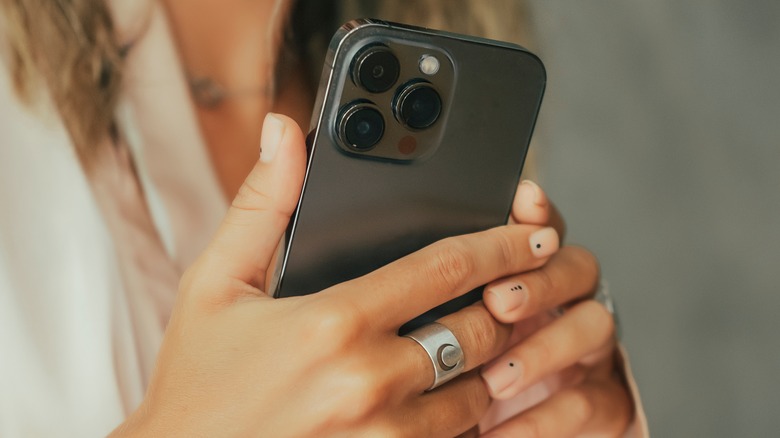 sergey causelove/Shutterstock
What's great about the Control Center is you can modify which shortcuts appear. You can add quick links to apps, settings, and more. Here's how you can make customizations to Control Center:
Launch the Settings app.
Tap Control Center.
Controls that are already in Control Center should be listed under "Included Controls." To remove any, hit the "-" symbol next to it, then Remove.
More options are listed under "More Controls." Tap the "+" icon next to a control to add it to the Control Center.
Rearrange controls by long-pressing the hamburger icon next to an item and dragging it to a different position.
By default, the Control Center is accessible from any screen, but just in case, ensure that the Access Within Apps switch is enabled. If you leave it disabled, you can still access Control Center from the home screen.
If you use the Apple Home app and own any compatible devices, you can enable Show Home Controls so that you can add shortcuts and scenes to the Control Center, giving you quick access to your lights, thermostats, cameras, and more.
You can only add, remove, and reorganize apps and functions in the lower portion of the Control Center. Some elements cannot be removed, like the Connections box or the Focus button. Many controls also have additional options that can be accessed when you long-press on their icon in Control Center, like screen brightness and volume.