Jeff Beck Had A Stunning Car Collection Featuring Some Classic Ford Coupes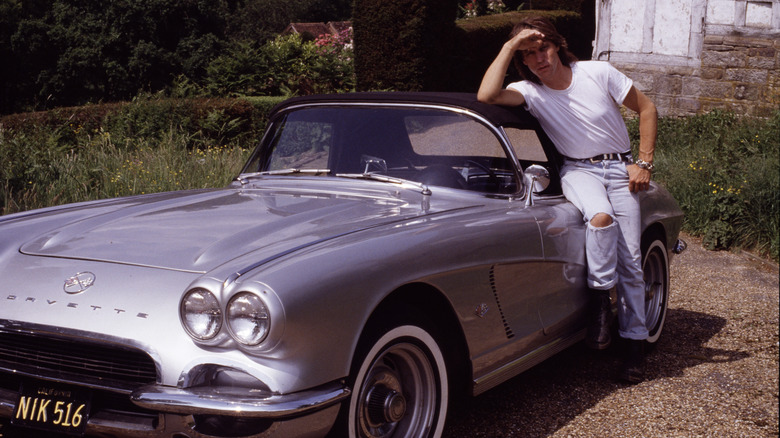 Michael Putland/Getty Images
Renowned British rock guitarist Jeff Beck has died at the age of 78, according to a brief statement shared across his social media accounts (via Twitter). Beck was one of the few musicians who could boast the title "legendary," having kicked off his popularity during his time with The Yardbirds before moving on to the Jeff Beck Group and, later on, Beck, Bogert & Appice (via JeffBeck.com).
According to the statement, which cites Beck's family as the source of the information, the guitarist died on January 10 from bacterial meningitis. In addition to such notable career highlights as being inducted into the Rock and Roll Hall of Fame both as part of a group and as a solo artist, Beck also amassed quite an impressive collection of cars over the decades. In fact, according to a conversation he had with GQ Magazine, Beck was fond of getting under the hood and doing some of the work on these machines himself.
Beck's history with cars dates back to his youth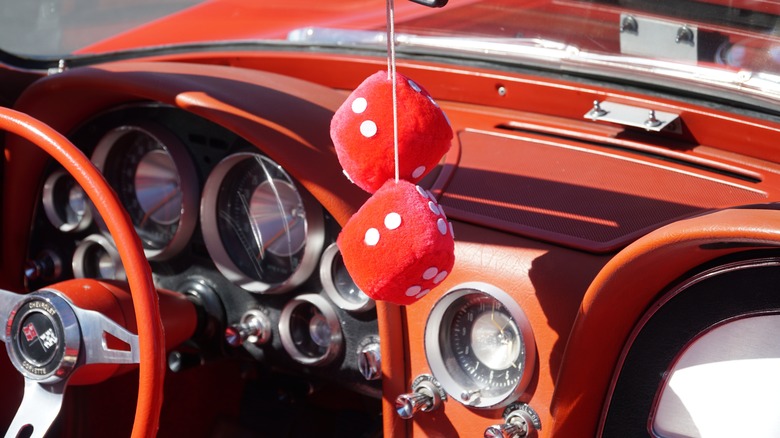 Michael Barajas/Shutterstock
Beck's early life was marked by a stint spent working in a mechanic's shop, according to GQ, which helps explain his fondness of cars and his personal garage where he not only housed a notable car collection but also worked on the vehicles. According to the interview, Beck had built in excess of 30 cars himself as of the of summer 2020, and he apparently did so without concern about possibly damaging the hands he depended on to play the guitar.
The collection included notable models dating back decades, among them being multiple 1932 model-year vehicles: the Ford Deuce Coupé, Ford Deuce Roadster, and a couple of unspecified 3- and 5-windowed models. GQ reveals some of the other vehicles that had made their way into Beck's hands — literally, in many cases — including multiple Corvettes like the 1963 Stingray. Though Beck worked on many of his cars himself, not all of them were restored by the famous guitarist. According to GQ, Beck had paid to ship one of the 1932 coupes to the U.S., where it was restored by Roy Brizio in California.