Apple Launches New Digital Audiobook Narration Powered By AI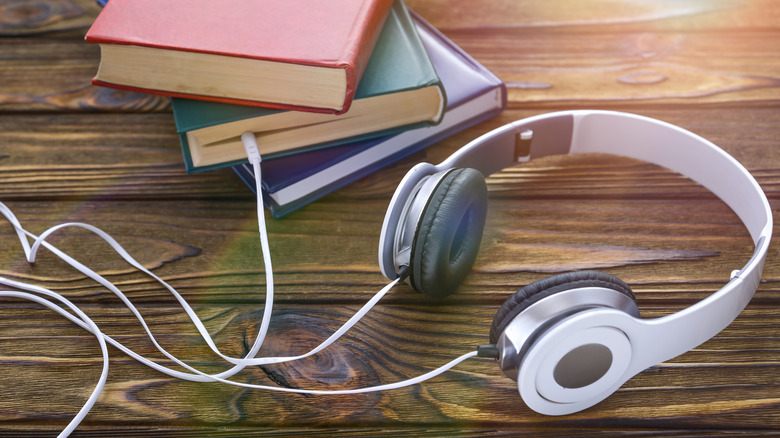 GAS-photo/Shutterstock
Even as far back as the days of vinyl, audiobooks have proven a convenient way to soak in knowledge and entertainment without having to train and strain your eyes on the pages of a book. It also happens to be invaluable for blind people who can't find versions of their favorite books translated into Braille.
If you've ever wished you could have your e-book converted into an audiobook, you no longer have to pay for a studio production or go through pain-staking hours of audio recording or editing. Modern technology has made it easier than ever for authors to create audiobooks, and now, Apple is building an intuitive solution into its own platform.
Apple has introduced a new text-to-speech feature for Apple Books, allowing authors to narrate their own e-books using artificial intelligence. The AI narrator uses advanced machine learning algorithms to mimic a human voice and inflection, which Apple tuned with the help of linguists, narrators, and publishers for a more authentic listening experience.
How Apple's audiobook creation works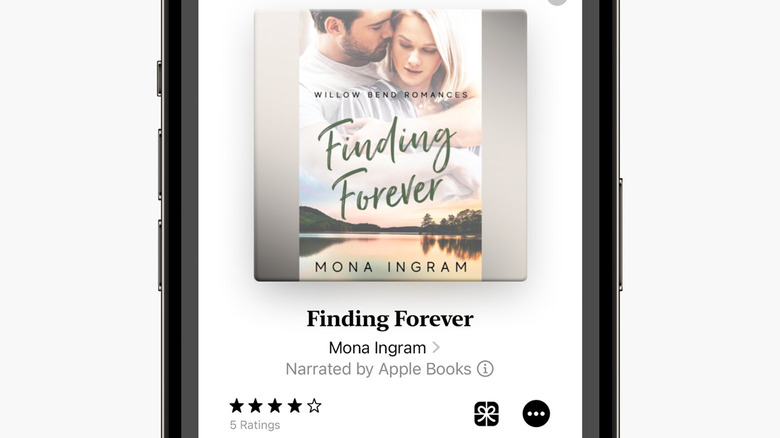 To create an audiobook, authors simply upload their e-book to the Apple Books platform and select their preferred voice option. You can select different voices, some of which are genre-specific for now. To start, you have Madison (female) and Jackson (male) for romance, and you'll eventually get male and female voices for non-fiction titles, with more planned as time rolls on.
The AI narrator will then read the book out loud, with authors able to preview and fine-tune the recording as needed. Once the audiobook is complete, it will be available for purchase on the Apple Books store alongside traditional audiobooks narrated by human voice actors.
Apple says that audiobooks created using its platform will be distributed exclusively to Apple Books and academic libraries, which isn't ideal if you were hoping for a one-and-done service to put it on other platforms like Spotify. Your book must also meet certain requirements before Apple approves it for digital narration, but those requirements aren't too stringent. Aside from the aforementioned genre restrictions, the most problematic barrier might be that your book must be written in English. As a caveat, there are no reproduction or distribution restrictions if you decide to use another narration service independently.