Razer's 'Project Carol' Gaming Chair Concept Sports Surround Sound And Haptics In Its Headrest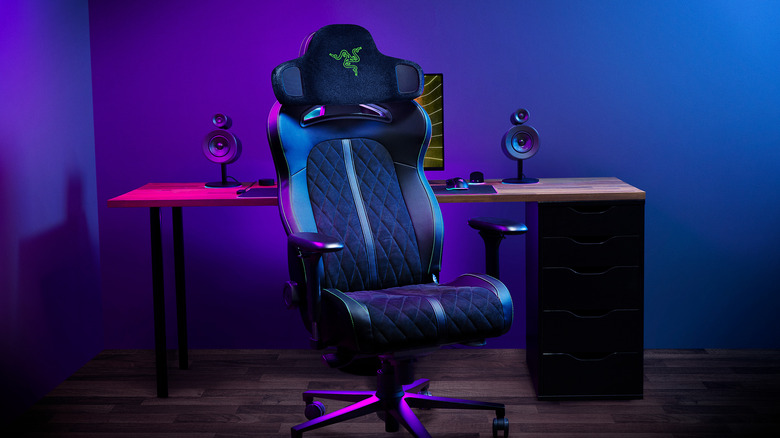 Razer
New product announcements at CES are always exciting. You can expect to buy many of the products shown off within the year, but some companies use the show as an opportunity to unveil new concepts they're working on. These concepts don't always pan out, especially if the public reception is lukewarm, but we think Razer might have something pretty cool on its hands for 2023.
Razer hit the scene at CES with a new concept that it's calling "Project Carol." This audio-enabled headrest is adaptable to any gaming chair and offers wireless transmission of all your game sounds in a delightfully immersive way.
It's using near-field surround sound, which aims to wrap your immediate surroundings with rich audio. The benefit there is you'll be able to hear more fine detail from your games as opposed to a loud speaker system where nuanced sound effects and audio cues can be drowned out by heavy bass, losing detail as sounds bounce from wall to wall.
Immersion reimagined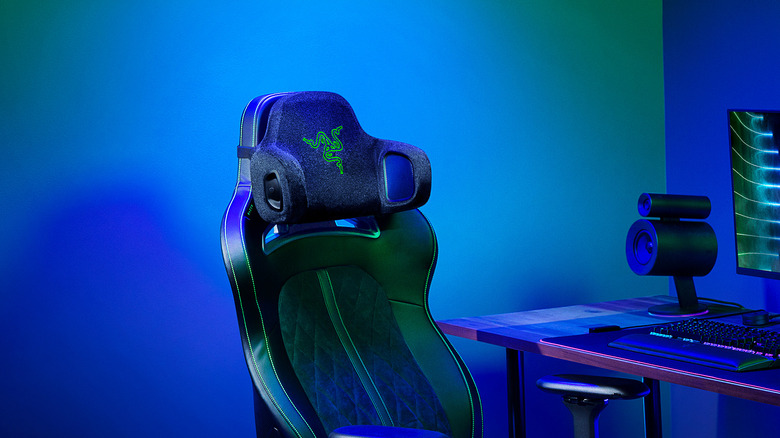 Razer
Project Carol will work primarily with PCs using a 2.4GHz wireless connection, which will hopefully offer lossless audio codecs and low latency radios to dodge desync issues. It's a battery-powered product that can run for eight hours on a single charge. Though it doesn't sound ideal for heavy gamers, if you're on a mission to eliminate as many wires from your setup as possible, this could be your answer.
Another trick up Project Carol's sleeve is something Razer calls "HyperSense" — an adaptive haptic feedback system that translates game sound into real vibrations that you can feel in the headrest. It meant to make you feel even more enveloped by the action. This particular piece of the concept is nothing new. Right now, in fact, you can buy a full haptic vest designed for VR gaming that does the same.
But the smaller form factor of Razer's headrest could make the experience a lot more affordable and attainable for a wider variety of gamers. Again, this is just a concept for now, so there are currently no details on pricing. It's unclear whether we'll ever have the chance to buy one, but fingers crossed.