NFL Announces Sunday Ticket On YouTube TV In $2 Billion Dollar Deal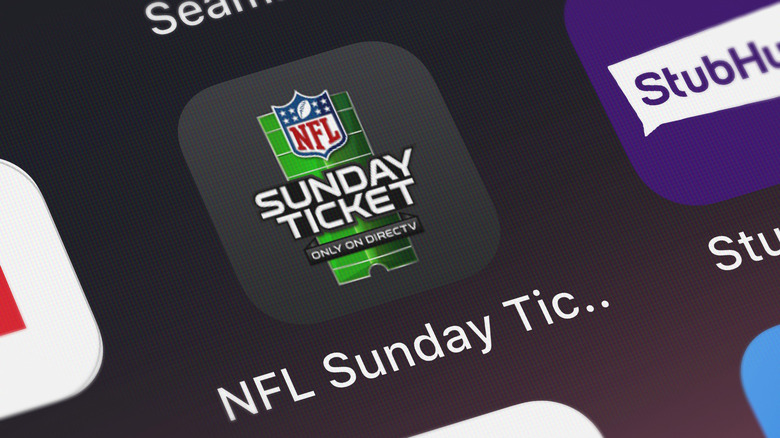 OpturaDesign/Shutterstock
For American football fans, NFL Sunday Ticket has been the holy grail of subscription services ever since its arrival nearly 30 years ago. Sunday Ticket grants you live viewing access to every out-of-market NFL game on CBS and Fox, which has been a boon for fans who transplanted to a different region, or otherwise can't watch their favorite teams on the local air — as well as fantasy football buffs who don't want to miss a single second of action in any game.
The only problem with Sunday Ticket has been availability. For as long as we can remember, NFL Sunday Ticket has been available to DirecTV subscribers, and at a pricey additional cost on top of the satellite TV provider's standard rates. Many people throughout the '90s and early 2000s missed out because of regional restrictions and prohibitive costs, though DirecTV did later bring internet-only subscription options for anyone who was willing to pay upwards of $300 for it.
Well, the landscape is changing quite a bit with today's news: Google and the National Football League have teamed up to offer the package on YouTube TV.
A new era for hand-egg fanatics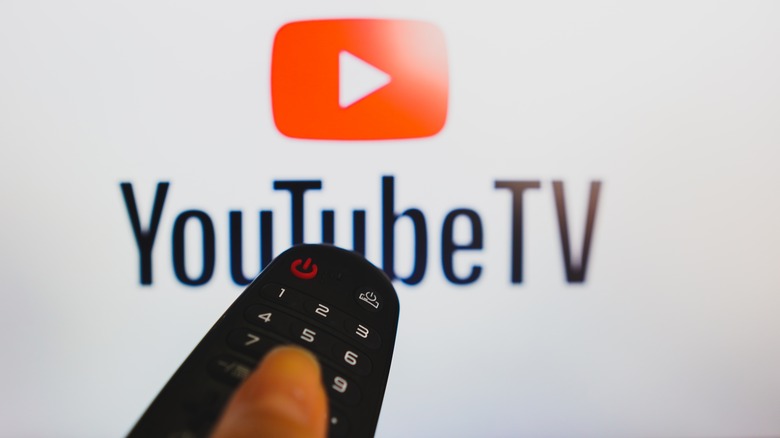 rafapress/Shutterstock
This marks the first time in nearly three decades that anyone other than DirecTV has offered NFL Sunday Ticket. Google and the NFL reportedly agreed to a seven-year distribution deal that could be worth as much as $2.5 billion, according to the New York Times. Strangely enough, the ceiling on that partnership seems much lower than the 11-year deal it struck with Amazon to stream each Thursday Night Football game exclusively, which is reportedly commanding $1 billion annually.
Sunday Ticket will come to the YouTube TV platform starting with the 2023 season, says the NFL. But you won't even need a YouTube TV subscription for the privilege. It's also headed to YouTube Primetime Channels, the a-la-carte experience that gives you one-stop access to all the streaming services you love.
We're not sure how much the subscription will cost under YouTube's stewardship, but we've seen the DirecTV packages get as low as $250 during special promotional periods. DirecTV offered the packages with monthly payment options, so whatever the cost ends up being, you may not need to eat it all at once.