Elon Musk Breaks A Decade-Old Promise To Tesla Shareholders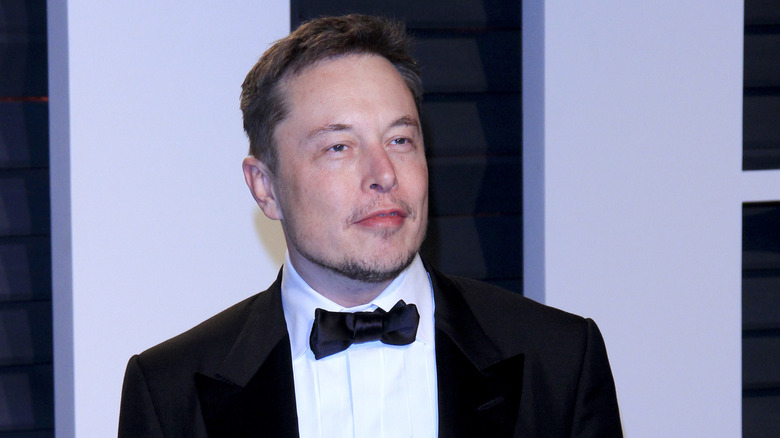 Kathy Hutchins/Shutterstock
Elon Musk may be going back on a promise he made to Tesla's shareholders almost a decade ago. Earlier this week. The billionaire sold off over $3.5 billion worth of Tesla stock. According to an SEC filing, the former world's richest man traded away close to 22 million shares in the electric vehicle manufacturer.
Musk has founded several companies over the years, but Tesla is by far his most successful. According to Forbes, the billionaire owns about a quarter of the Texas-based automaker, and Musk's net worth is heavily tied to Tesla's share price. Selling isn't the only option when it comes to Musk making money from his Tesla stock. More than half of his 25% stake in the company is currently being used as collateral for loans. Despite this, there are occasions when Musk decides to exchange his equity for cold, hard, cash — and that might contradict a promise the entrepreneur tweeted to Tesla shareholders back in 2013.
Musk made a promise to Tesla's shareholders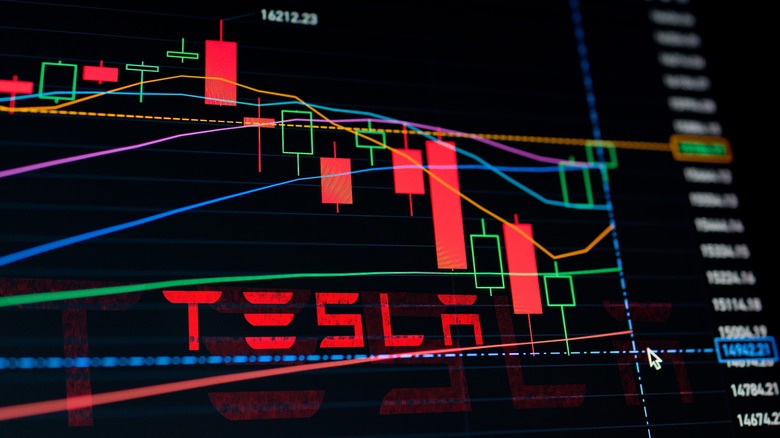 TY Lim/Shutterstock
In 2013, Musk Tweeted: "Forgot to say one thing at Tesla annual shareholders meeting: just as my money was the first in, it will be the last out." This seems to contradict the billionaire's habit of pulling money from his mountain of Tesla stock at will.
Forgot to say one thing at Tesla annual shareholders meeting: just as my money was the first in, it will be the last out.

— Elon Musk (@elonmusk) June 5, 2013
This week's sale isn't the first time Musk has dumped a large amount of Tesla stock, nor is it anywhere near the biggest amount he's offloaded at once. Earlier this year, the then-world's richest man cashed in over $15 billion worth of Tesla stock over two separate selling sprees. The stock was sold as a "contingency" while Musk's then-proposed takeover of Twitter was part of an ongoing legal battle.
Musk had pulled out of the deal, but at the time, Twitter's board had decided to pursue the matter through the courts in an attempt to force the takeover through. Musk claims the money was necessary in case one of the other entities that were chipping in on the $44 billion takeover failed to follow through. At the time, Musk said that the sales were "important to avoid an emergency sale of Tesla stock." Musk has yet to confirm why the latest Tesla stock sale took place. It is also worth noting that Musk has not cashed out completely. Even after the recent sales, he still owns 400 million shares in the company.