Google Said To Be Merging Waze And Google Maps Teams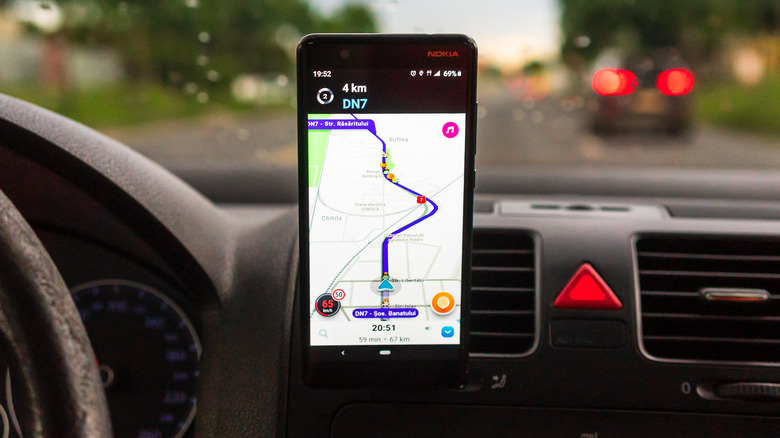 Vlad Ispas/Shutterstock
Google Maps is, by far, the most popular navigation app on the planet, with a vast majority of global users using it almost daily. This is true even in the U.S., where Google Maps logged more than 25 million downloads in 2021. However, unlike most other countries where Google Maps is the dominant navigation app by a fair margin, the service does face stiff competition from Waze Maps.
According to Statista, Waze Maps logged more than 13 million downloads in 2021, making it clear that people in the U.S. seem to have a particular liking for Waze. The primary reason for the popularity is the app's focus on providing drivers with real-time crowdsourced information intended to help them reach their destinations as fast as possible. Given the larger number of users it has in the U.S., crowdsourced data on Waze may be more accurate than Google Maps at times.
While all this might make it sound like Waze is a significant competitor to Google Maps, the truth is that Waze is a fully-owned subsidiary of Alphabet — the company that also owns Google Maps. Waze was, in fact, acquired by Google almost a decade ago for $1.1 billion. However, Waze and its 500-odd employees were allowed to operate the service independently despite the acquisition. This status quo is about to change if we are to believe a new WSJ report. Google has reportedly made plans to merge the entirety of Waze's existing team under the team that also oversees Google Maps.
A cost-cutting measure?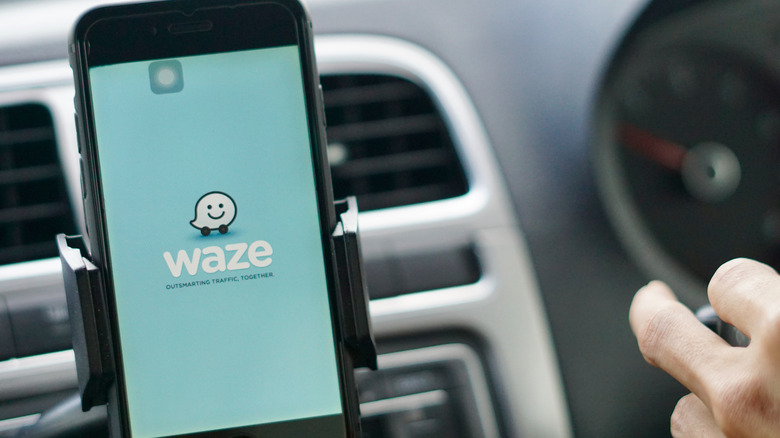 Din Mohd Yaman/Shutterstock
The move to merge the Waze team with the Google Maps team is largely seen as a move to improve Google's efficiency. Like most other tech companies, Google has faced serious headwinds owing to the global slowdown, following which Google CEO Sundar Pichai set out on a plan to make the company more productive (via CNBC). A crucial part of Pichai's plan was to merge teams that happened to work on products that had overlapping objectives. 
For the same reason, in addition to the entire Waze team, Google is also merging team members working on Google Earth and Google StreetView under a single Geo-focused organization, a Google spokesperson confirmed. However, the spokesperson added that Waze's existing CEO Neha Parikh would exit her role following the restructuring. Despite the restructuring, Google has promised that it intends to keep Waze's unique brand identity intact. "Google remains deeply committed to Waze's unique brand, its beloved app and its thriving community of volunteers and users," a statement issued by Google read.
As of 2022, Waze has more than 151 million monthly active users, making it the second-most popular mapping service. It remains to be seen if Google actually keeps its word and keeps the best interests of the Waze user community in mind before making any significant changes to the service.