Facebook Dating Will Scan Your Face Using AI To Confirm Your Age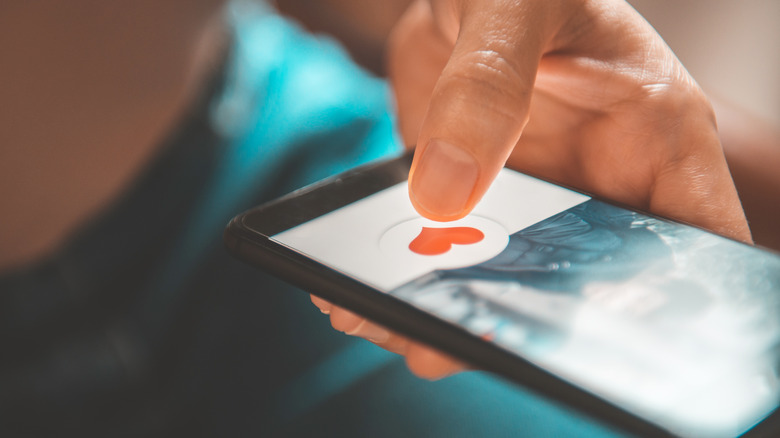 Oatawa/Getty Images
Facebook entered the digital dating market in 2019 with the launch of its Facebook Dating product, a platform that remains available for adults who want to find a partner. As expected, minors are not allowed on the platform, but as with any social media service, a simple rule isn't enough to keep teenagers from signing up. Meta has announced plans to leverage existing artificial intelligence technology to help proactively find and bar minors from the platform.
Meta is no stranger to using artificial intelligence as a tool for moderating content, reducing bullying, and even verifying one's claimed age. In June 2022, Instagram — the image-sharing platform owned by Meta — announced plans to test AI facial scanning in an effort to spot users who may be lying about their age. That age verification option was launched in partnership with Yoti, which is again working with Meta on this latest expansion of AI-based age verification, this time on Facebook Dating.
Artificial intelligence may proactively protect minors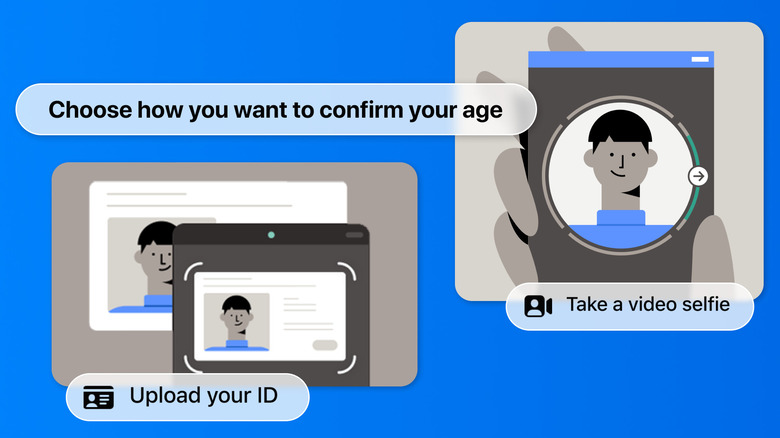 Facebook/Meta
In a blog post, Meta said that it will use the age verification company Yoti to help ensure that users on Facebook Dating are at least 18 years old. This is a test in the U.S. at this time, and it sounds like it'll work in essentially the same way as age verification on Instagram. Multiple verification options will be presented, one of which is sharing a video selfie that'll be analyzed by Yoti's tech to estimate the user's age. This would function as an alternative to uploading a copy of one's ID.
Meta notes that not everyone has access to a photo ID they can upload — and, of course, not everyone wants to provide the company with a copy of such sensitive documentation. According to Meta, the Instagram test resulted in a substantially greater number of users engaging in age verification compared to providing a copy of an ID card. As well, the company claims to have prevented 98% of teens under the age of 18 from editing their profile age to over 18.
According to a white paper published by Yoti [PDF], its technology is highly accurate when it comes to estimating a young user's age. As well, the company addresses the privacy concerns such technology raises, stating that its system can't identify a Facebook user from the selfie they share and that the data is deleted right after the verification process takes place.