Crypto Founder Tiantian Kullander Dies Unexpectedly At 30
Cryptocurrency company founder Tiantian Kullander has died suddenly at the age of 30. Kullander was one of four people who started Amber AI and the Amber Group — a company that is now responsible for billions of dollars worth of digital asset trades per year. According to Bloomberg, the company is currently worth around $3 billion. It also regularly sought and received hundreds of millions of dollars from large banks and venture capital firms. Amber Group has also expanded its global presence over the past few years, sponsoring major soccer teams like Chelsea and Atlético Madrid. It currently has offices on three continents and has its own trading platform called "WhaleFin." On the surface, Amber Group and its trading platform don't seem to have been directly affected by the scandals that the cryptocurrency market is currently facing.
Kullander's success was recognized outside of the crypto industry. He, along with Amber AI's other three co-founders, appeared on one of Forbes' "30 under 30" lists back in 2019. Specifically, he appeared on the magazine's "Asia" list for finance and venture capital, due to the rapid success of his Hong Kong-based firm. At the time, the Amber AI Group was responsible for managing around $45 billion worth of trades a year.
Kullander died unexpectedly in his sleep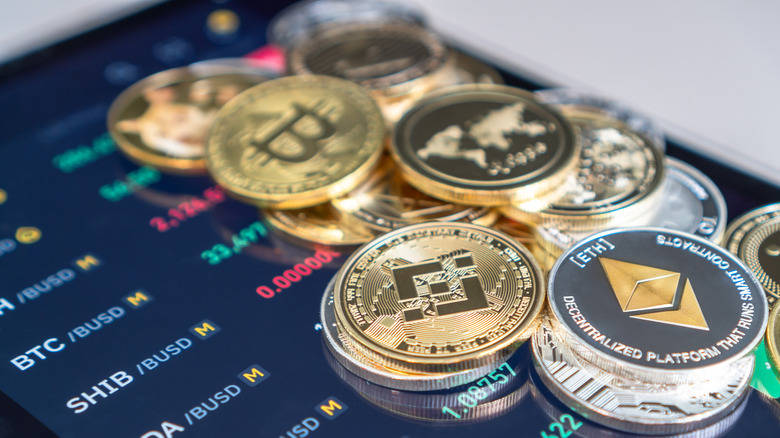 Chinnapong/Shutterstock
The Amber Group website is currently serving as a memorial page to Kullander. The page contains a black-and-white photograph of the crypto billionaire, along with six paragraphs of text mourning Kullander and outlining his achievements. After confirming the company founder died "unexpectedly in his sleep" on November 23, the site goes on to say Kullander "was instrumental to the founding of Amber and a pillar of our success. He put his heart and soul into the company, in every stage of its growth. He led by example with his intellect, generosity, humility, diligence, and creativity."
Amber Group's unsigned statement goes on to describe how "TT" was widely respected and used his "insights and creativity" to inspire "projects, people, and communities." The company describes Kullander as a "great partner and a true friend," before adding "words cannot express our sorrow at this time." It also adds that "his passing is a tragedy and our thoughts and prayers are with his family," before requesting that the privacy of his wife and son are respected. Amber Group itself is pledging to continue as part of Kullander's legacy, pledging to become "the category-defining leader" in the cryptocurrency world.