Amazon Alexa Is A Bigger Failure Than We Realized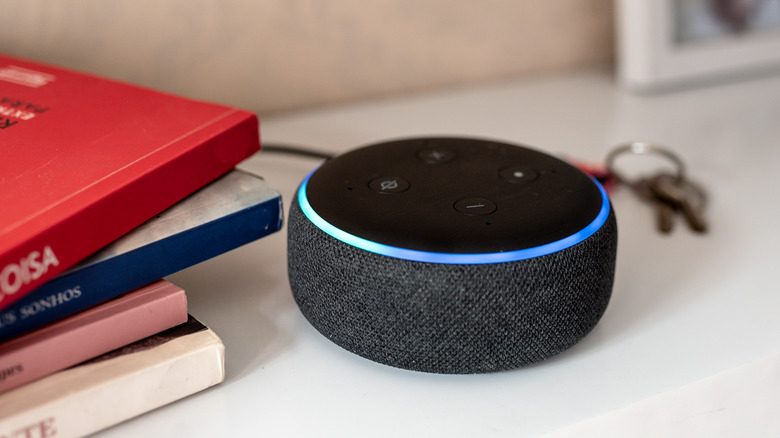 Anna Quelhas/Shutterstock
You could say things aren't going well for Alexa this year. Amazon's voice assistant technology is on track to lose an exorbitant amount of cash — $10 billion by the year's end, reports Insider. Alexa has never actually been profitable for the tech giant, the source states, and is hemorrhaging as much as double the money compared to its physical stores and grocery department under the Amazon umbrella. 
The Insider report cited an internal Amazon document that stated the goal is for Alexa devices to continually make money during consumer use — not just initially at purchase. It didn't take long for the company to realize that there's not much sustained profit in a device that drums up the weather for the day or plays a song on command. Even the increased likelihood of an Alexa user to join Prime or make Amazon purchases wasn't enough. But with the Alexa-compatible Echo line of smart home devices for the most part selling at cost, all of the company's attempts to bring Alexa into the black have failed despite 5 million of the Alexa-using devices selling within the first two years, says Insider.
Alexa was 'brainchild' of Amazon's founder and former CEO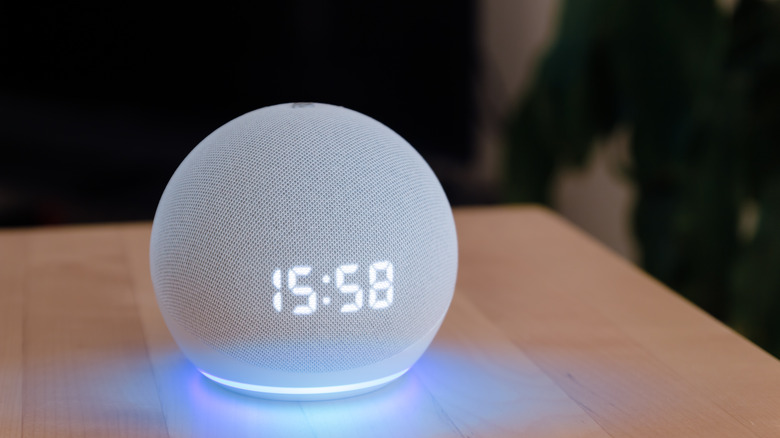 Panthere Noire/Shutterstock
Jeff Bezos had deep personal stakes in the success of Alexa, and the enthusiasm was contagious across the Amazon team — in the beginning, at least. Bezos himself oversaw Alexa's marketing campaigns and put pressure on its development team to surpass industry standards, per an Insider source. But when a number of privacy breaches sent Alexa devices plunging into controversy and the monetization concerns mounted, the department was already bleeding $5 billion annually by 2018. The next year, the company froze hiring in the Alexa sector, and by 2020, even Bezos was disinterested in what was once his muse. His personal commentary on the department's marketing and metrics trickled to a stop.
As Amazon ambitiously shoots more arrows into the sky — there's the $1,000 Astro robot assistant, attempts to stake claim in the healthcare industry with Amazon Clinic, and development in augmented reality products — it also insisted in a November 17 memo about layoffs that Alexa will be thrown a life raft and even has "big opportunities ahead," despite the ongoing historical Amazon layoffs that primarily impact the Alexa department.