YouTube Debuts Live Q&A Feature To Make Life Easier For Creators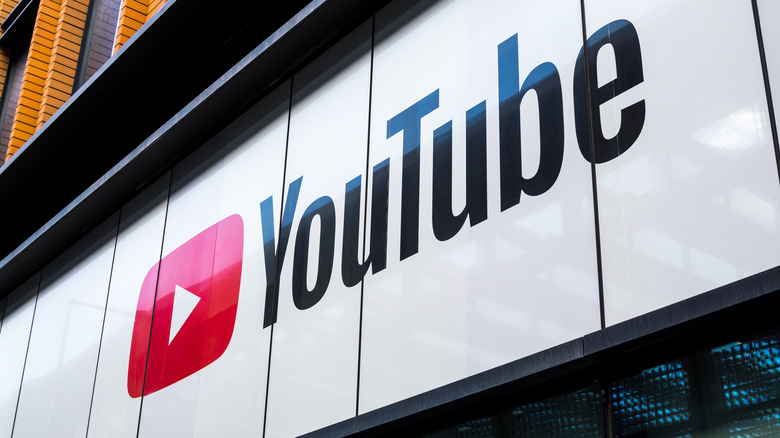 Alex Yeung/Shutterstock
YouTube's live streaming feature has been around for a long time, having rolled out to a select group of users in 2011. While it took YouTube two more years to roll out the feature to all creators on the platform, the company has constantly added new features to make the live streaming experience better for creators and viewers. Some of the features that YouTube gradually added to Livestream over the years include automatic captions, the ability to replay live chats as they happened, and a feature that allowed creators to add location tags to their live stream. In 2017, Google also added the Super Chat feature that allowed creators on YouTube to monetize their live streams.
One aspect of YouTube's live stream that Google could not fix for years was its rather messy comments section. Things were especially bad for popular creators with thousands of followers who found it nearly impossible to keep track of comments in real-time. With many creators beginning to use YouTube to conduct live Q&A sessions, it was important for YouTube to ensure this feature worked as intended.
In early 2022, YouTube promised that it was working on further improvements to YouTube's live streaming experience with the addition of a dedicated Q&A feature. Almost a year later, Google, on November 10, 2022, announced that it has finally begun rolling out theQ&A feature to creators around the world.
YouTube Q&A feature: Here's how it works
The basic premise behind introducing the Q&A feature on YouTube is to make interactions between creators and viewers easy to manage. The process to initiate a live Q&A session is pretty straightforward — and explained well in a YouTube video (embedded above). The process involves creators clicking on the "+" button within the "Live Control Room" option on an ongoing live stream and selecting the option that says "Start a Q&A" Creators can inform viewers about the live stream using a manually typed prompt message inviting them to participate. The creator's prompt will become pinned chat, and viewers can submit their questions.
These questions will then appear in a list within a new dropdown option in the comments section. The creator will then be able to manually select a question of their choice — which then becomes the pinned chat for everyone in the stream to see. The creator needs to repeat the same process to move to a new question. The rest of the process is self-explanatory and intuitive, as evident from the video tutorial.
In the blog post announcing this feature, YouTube also revealed that all questions are sorted chronologically. It also confirmed that there was no limit on the number of questions the creator may choose to highlight. Creators also get various moderation options for the Q&A feature — including blocking certain words, holding some questions for review, and reporting abusive questions.