63% Of Android Users Think This Brand Makes The Most Reliable Phones - SlashGear Survey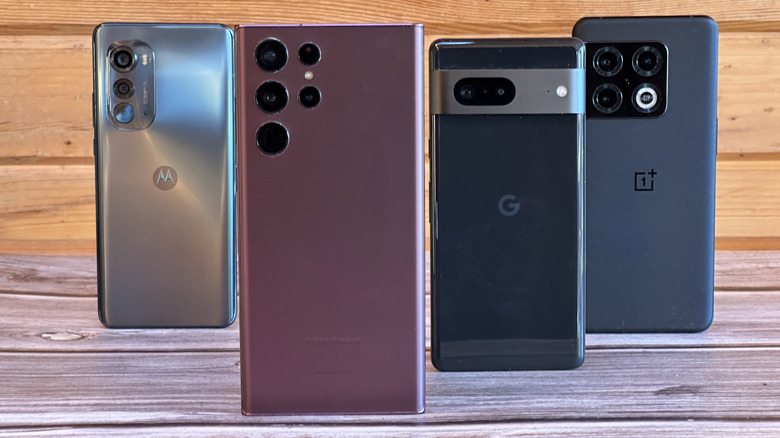 Adam Doud/SlashGear
Picking out a new Android smartphone can be equal parts exciting and daunting. There are lots of different brands available these days, and seeing as some of them release multiple phones every year, it's hard to pick the best option. An important consideration is whether the phone is sturdy enough to stand the test of time, because who likes to deal with things slowing down or breaking before being ready to upgrade? If you're wondering which smartphone brand makes the most reliable devices, we've asked our readers for their opinions, and we now know the answer.
These days, it's not uncommon for smartphone owners to seek out upgrades sooner rather than later. With many people using a phone plan that offers upgrades with each new contract, a smartphone often needs to last for two to three years before being replaced. In a past survey, we looked into how often our readers tend to upgrade. We've found that the vast majority of people opt for two to three years, but some upgrade as often as every year or even every 6 months. 
With these super-short timeframes, it's hard to determine which brand is the most reliable. Most phones can last a year or two, but some are definitely better than others. Our survey showed a big, big lead for just one brand, but there are also a few surprises, so check out the full results below.
We have a clear winner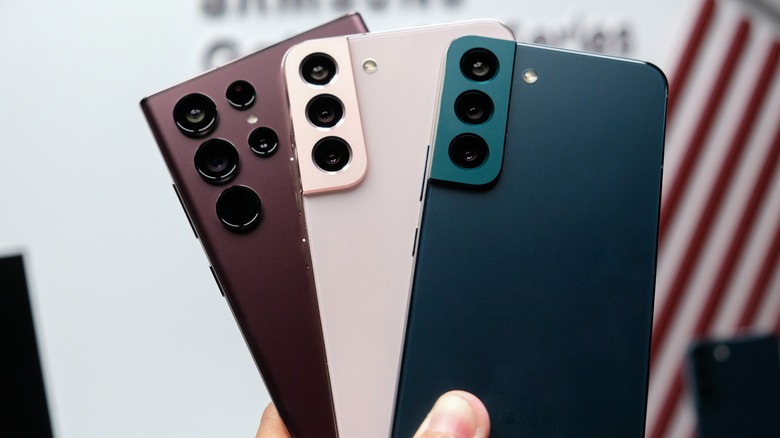 Framesira/Shutterstock
To settle the matter once and for all, we ran a survey to see what our readers think. Our results are based on the answers given by 610 respondents from the United States. According to the results of our exclusive survey, Samsung is, by far, the most reliable smartphone brand; the brand wins by a landslide with a whopping 63.44% of respondents claiming that Samsung phones are the best in that regard. Samsung offers a wide range of phones, including more budget-friendly options as well as monstrous flagships along the likes of the S22 Ultra, so there's something in there for everyone.
Samsung's closest reliable rival is Google, the maker of Google Pixel phones, scoring 17.21% in our survey. Seeing as Google is the company that developed Android in the first place, it makes sense that it would do a good job creating smartphones that run the operating system. After Google, the scores are not as impressive, but there are some brands that our readers consider to be noteworthy.
The third place is fairly surprising — 9.34% of the respondents consider Motorola phones to be the most reliable of them all. This is followed by the affordable OnePlus at 6.23%, and lastly, Huawei at 3.77%. Huawei still qualified here, but it probably won't be considered a pure Android smartphone for much longer, seeing as Google services are unavailable on it and the new phones run HarmonyOS.