What You Need To Do If You Forgot Your Instagram Password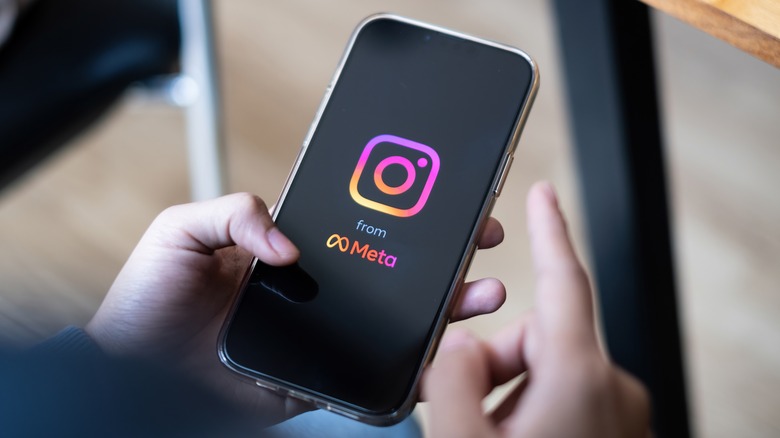 Worawee Meepian/Shutterstock
You'll need your Instagram password to get back into your account if you get logged out or if you want to sign in from another device. If you've forgotten it, don't worry, there are several ways to recover or reset your Instagram password and regain access to your account. The process varies across different devices, but rest assured you'll only need a few clicks to get your password back.
If you're attempting the recovery from your smartphone, open the Instagram app and make sure you're on the login screen. Under the username and password fields, tap Get help logging in (on Android) or Forgot password? (on iOS). On the next screen, identify your account by entering your email address, phone number, or username, whichever you're certain you remember correctly. Then tap Next. There should also be a link on this screen to log in with Facebook, if you happened to have linked your Instagram and Facebook accounts.
Depending on the option you selected from the previous screen, you'll get an email or SMS message with a link to reset your password. Tap it, and you'll be redirected to a browser page where you can create a new password for your Instagram account. Choose a strong, unique password, preferably a combination of upper and lower case letters, numerals, and special characters. Enter the new password, re-enter it for confirmation, and then select Reset Password. When that's done, you should be able to login to your account with the new password.
Reset your password from the Instagram website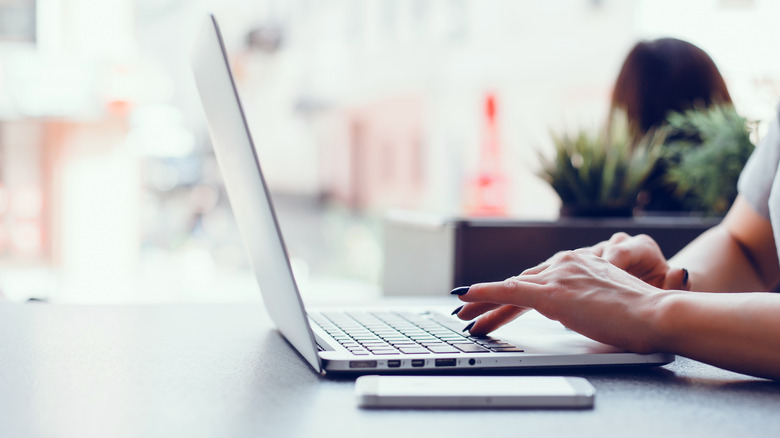 sergey causelove/Shutterstock
If you're trying to log in to your Instagram account from a computer, the process of resetting your password is a tad different. You'll have to go to the Instagram website in a web browser and select Forgot password? on the login screen, under the username and password fields. Next, enter your email address, phone number, or username (whichever you confidently remember) and tap Send Login Link. You'll get an email or SMS message to ypur phone with instructions to reset your password. It's important to choose a strong, unique password that cannot be easily guessed by a third-party. Hackers and hijackers frequently target Instagram accounts, and a strong password is a great defense against security or privacy breaches. Here's a useful guide to help you determine whether your Instagram account has been compromised.
Now, let's talk about how you can avoid forgetting your passwords in the future. One thing is sure: committing passwords to memory is not a very effective strategy. Writing all your passwords down somewhere is also not secure. 90% of respondents to a 2021 LastPass study reported having up to 50 online or app accounts, and if you're like those people, it's simply impossible to remember that many passwords. Reusing the same one is unsafe, and easily-remembered passwords are just as easily hacked. 
Your best bet for managing complex passwords is using a password manager, which is a tool that helps manage all your account passwords across devices. Password managers will store and automatically fill in your login information on sites you've previously visited, and they'll also help generate strong passwords for your accounts. You won't need to worry about creating or memorizing complex passwords — except for the master password for the password manager itself. If Microsoft, Apple and Google succeed at adopting the passwordless sign-in option they announced earlier this year, you might not even have to deal with passwords any longer.