Meta Quest Pro Gives Snapdragon XR2+ Its Big Launch: Why It's The Chip To Watch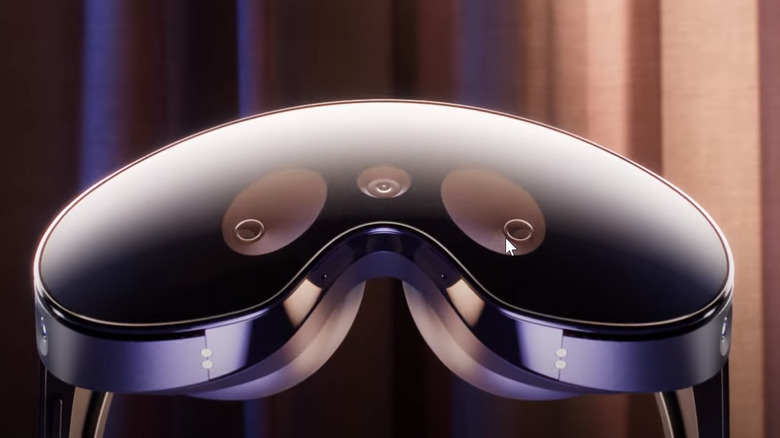 Meta/YouTube
Qualcomm has introduced a new XR chip called the Snapdragon ​​XR2+ Gen 1, which is targeted at augmented reality (AR), virtual reality (AR), and mixed reality (MR) applications. Notably, the latest Qualcomm chip has already found its way inside Meta's Quest Pro, which is arguably the most highly-anticipated XR product in a while and one of the most advanced of its kind.
The chipmaker claims that the Snapdragon ​​XR2+ Gen 1, which succeeds the Snapdragon XR2 5G Platform, offers "50% higher sustained power and 30% improved thermal performance." Thanks to an improved heat dissipation system, the power and performance gains allow the new Qualcomm chip to deliver more advanced multimedia experiences with deeper immersion provided by next-generation sensors.
Another core benefit is that the new chip is capable of advanced concurrent perception tech, which means more accurate head tracking, improved 3D rendering, limb movement capture, eye tracking, and video see-through. In light of that, it comes as no surprise that Meta's latest headset also touts more life-like avatars courtesy of eye tracking and the addition of legs to the virtual models that are walking around in the metaverse. 
Fitting VR hardware for a capable chip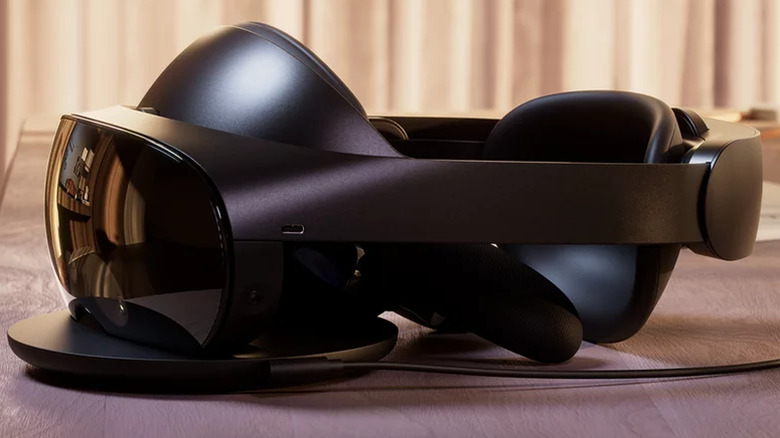 Meta
The Snapdragon XR2+ Gen 1 platform is also capable of superimposing the real world with virtual imagery via 3D video passthrough to provide mixed reality experiences. Qualcomm adds that the Snapdragon XR2+ Gen 1 also serves advanced AI chops and low-latency Wi-Fi connectivity. The model likewise has support for 360-degree video delivered in 8K resolution with frame rates up to 60fps for a smooth, high-definition content-viewing experience.
There are a few other perks on the table, such as always-on voice activation that allow XR hardware users to quickly summon the pre-loaded virtual assistant and get a few chores done. Contextual awareness is also a major feature as it allows VR gear to stay aware of the surroundings when users are busy playing games with a headset strapped over their eyes. Qualcomm is also promising "PC-quality virtual landscapes" delivered to XR headset users, something Meta chief Mark Zuckerberg also showcased with the updated lobby for Quest Pro users.
There could be no better showcase of the Snapdragon XR2+ Gen1's advanced capabilities than the Quest Pro. Carrying a steep asking price of $1,500, Meta's headset delivers next-gen pancake lens optics with advanced eye tracking and high-resolution sensors. As well, the model is backed by a solid XR software ecosystem, which is going to add even more compelling products like Microsoft Teams, Xbox Cloud Gaming, and Adobe-supported professional 3D modeling tools, among others.