This Hidden Android Feature Can Help If You Lose Your Phone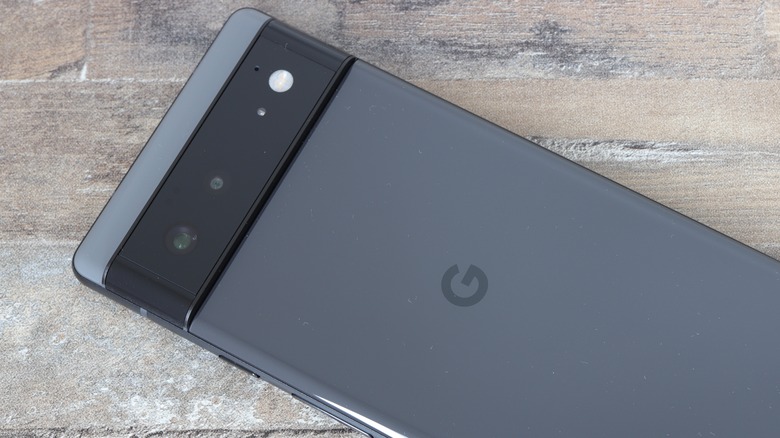 Deutschlandreform/Shutterstock
A horrible scenario any Android phone user may need to confront is the possibility of losing their device. If this has ever happened to you, then you may know that recovering a missing phone is often a fruitless task, especially if it is misplaced in a public location. You can consider yourself lucky if a good-hearted Samaritan stumbles across your smartphone and actually returns the gadget to you. Fortunately, Android has a feature that makes you less dependent on the kindness of strangers.
Assuming you're using a newer version of Android, you can track your phone via Google Maps and the "Find My Device" feature. If you have this setting enabled, you can remotely cause the device to play a sound, which may make the phone easier to find if it's within your immediate vicinity. In a worst-case scenario, the feature can also erase all of the data on the phone if recovering it is impossible. These aren't your only options, however. There is another Android safety feature that you can enable while the phone is still in your possession that may increase your odds of getting it back when or if you ever misplace the device.
Use your device's lock screen to provide contact information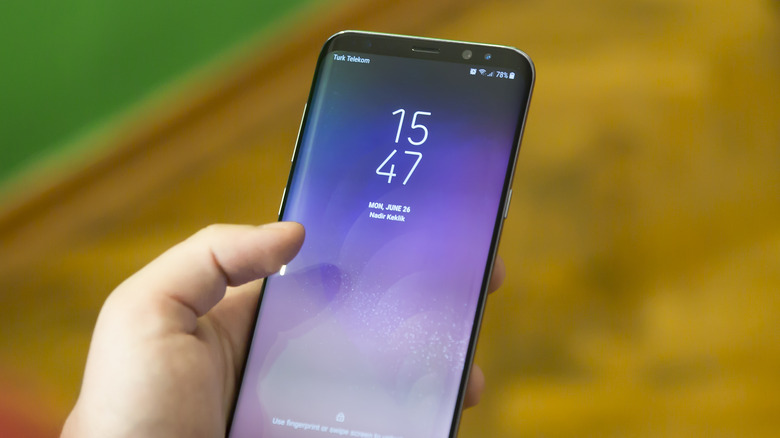 Nadir Keklik/Shutterstock
Some Android phone models let you compose a short message that you can place on your Android phone's display while it's locked. You can essentially type anything you want in the message, but in the interest of labeling your device with your name — like you would your books or other prized possessions — it's a good feature to use to get your device back if it is lost. For this purpose, you'll want to use the lock screen message to show information that'll make it possible for someone to contact you to return your phone. That info can include things like your email address, social media handle, or another preferred method of communication.
On most Android phone models, the lock screen message option can be found by going to Settings, tapping Display, and then adding text by tapping the Lock Screen option within the Lock Display menu, as explained by Google. Depending on your phone manufacturer, menu names may be worded differently or may even be located elsewhere in the settings. A good way of checking to see whether the feature is available on your device is by looking up "lock screen message" or something similar using your Settings app's search bar.
If you don't have the feature, here's what you can do instead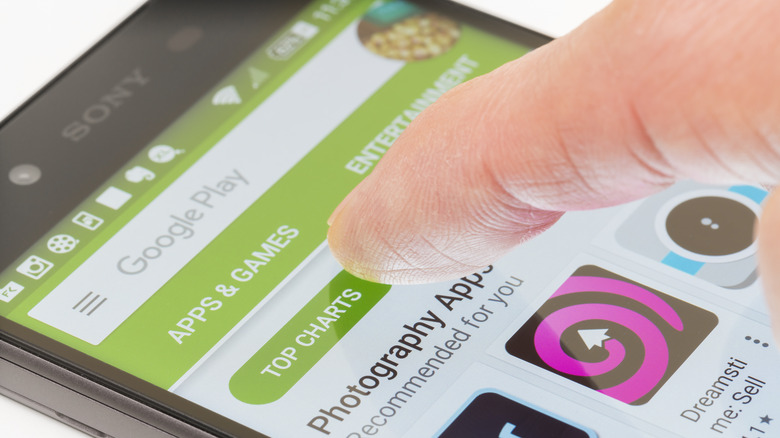 ymgerman/Shutterstock
Android phone brands generally provide their users with similar features. However, the ability to add text to the lock screen is not something that's available on all devices. In lieu of using your Android smartphone's settings to input your contact details, you can use third-party apps to use the useful tip to your advantage. There are lock screen message apps like Heynote that you can download and install from the Play Store that let you write a message post-it style and apply it as a lock screen wallpaper. Similarly, you can also use photo-editing apps like Picsart to design your own lock screen wallpaper, complete with images as well as text.
Using a lock screen background that bears your pertinent contact information can be beneficial when you lose your Android phone and you want whoever picks it up to know how to get in touch with you. However, it also has some risks — the chances are high that a stranger will be able to see and view your lock screen message. To stay on the safe side, refrain from sharing your home or work address. Instead, opt for an online means to reach out, particularly on platforms and services that allow you to easily stop future contact once they've returned your phone, like your email address or your Twitter or Instagram handle.