Rivian Recalls Nearly Every Electric Car It Sold: Here's Why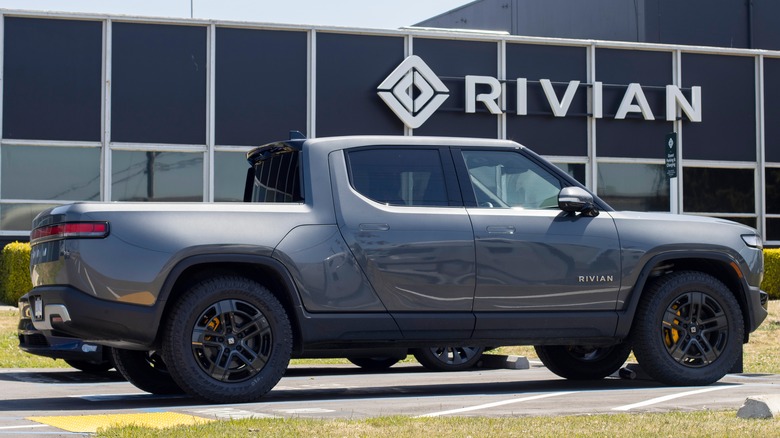 Tada Images/Shutterstock
Rivian has issued a recall covering approximately 13,000 vehicles over a fastener-related suspension fault that posed the risk of a driver loosing control of the steering wheel. According to the official recall notice posted on the National Highway Traffic Safety Administrations' website, it covers 12,212 Rivian electric cars, explaining that "the fastener connecting the front upper control arm and steering knuckle may have been improperly tightened."
In a post on the official Rivian sub-reddit, the company's note to customers mentioned that the issues affect "model year 2022 Rivian R1T, R1S, and EDV vehicles." Explaining the exact make of the affected vehicles, the post explains that "the subject population is comprised of model year 2022 R1T and R1S vehicles built during a 13-month period, and, a subset of EDVs produced between December 10, 2021 and September 27, 2022."
While no reports of serious injuries have been documented so far, the recall is a big deal. A spokesperson told The Wall Street Journal that Rivian has produced roughly 15,000 vehicles in its entire run. Plus, the capacity was only ramped up in the last quarter, when Rivian produced 6,363 electric cars and its Illinois facility and delivered over 6,500 units. This recall comes when alarms have already been raised over delay and price hike. 
Affected customers can call the official company helpline at 855-RIVIAN5 (855-748-4265) to book a service appointment to come to them, while the customer care service listed on NHTSA's website is 1-888-327-4236 (TTY 1-800-424-9153).
The cause and the fix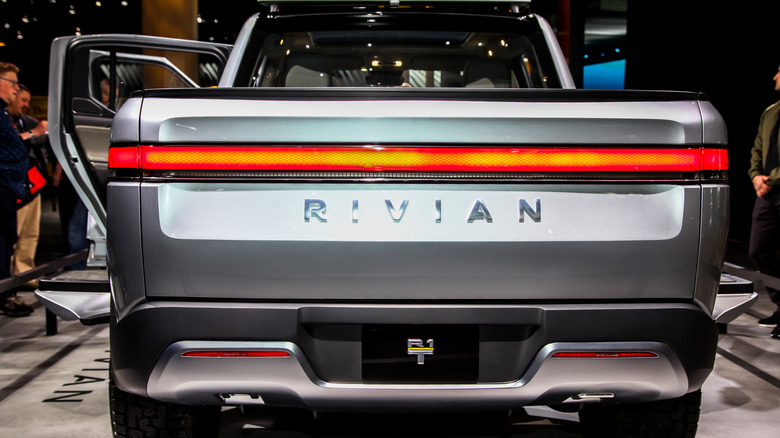 Miro Vrlik Photography/Shutterstock
Going in-depth about the issue, Rivian says a fastener linked to the steering knuckle had inadequate torque configuration, a flaw that affects the wheel camber mechanics, which play a key role in cornering performance. However, in rare scenarios, there's also a risk of the steering wheel separating from the main assembly if the nut loosens completely, which means the driver will effectively lose control of the car.
In a subsequent customer communication fom Rivian that was shared on Reddit, so far, only seven vehicles are known to be affected by the fastener issues per reports received by the company. This is a voluntary recall, and to make sure that customers don't lose sleep over getting the flaw fixed, Rivian says a mobile appointment will be enough and they don't have to drive their car to a repair outlet.
However, Rivian owners can drive their car to a brand facility and get the issue addressed without any appointment hassles. The company is also setting up pop-up repair points in high-density areas to get the problem solved within the next 30 days. There, service personnel will tighten the steering assembly and perform any other repairs deemed necessary. Rivian won't be charging anything for repairs, and it will also issue a loaner vehicle if affected ones require a part replacement that could take a few days for procurement and servicing.