Acer Swift Edge Serves Up 16-Inch OLED Display And Ryzen Pro 6000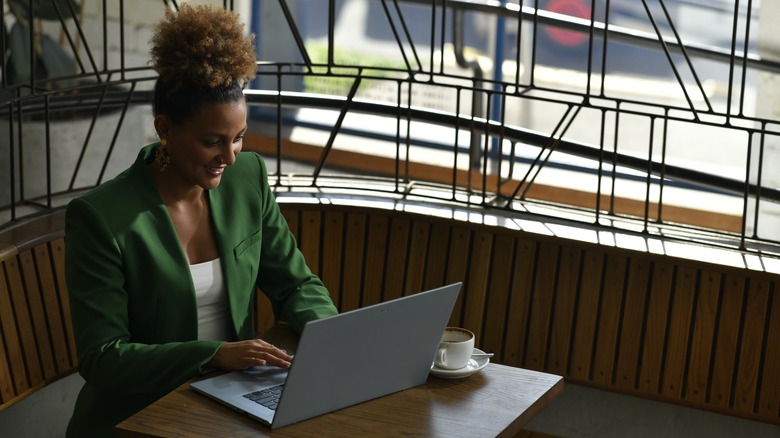 Acer
It's been 14 years since Apple launched the first generation MacBook Air — sparking the craze for thin and light laptops. Ever since, manufacturers have been involved in a never-ending quest to design notebooks thinner, sleeker, and lighter than their competitors. Undeniably, there is still an inherent cool factor attached to thin and light laptops. Given the significant consumer interest in such machines, it's hardly surprising for brands to try and cash in on this preference for super-sleek laptops. It is common, therefore, for all major laptop brands to have a lineup of "thin and light" laptops that specifically target this segment.
One of the companies that has excelled in the art of making thin and light laptops is Acer. Notable thin and light laptops from the company include the Acer Aspire S7 (from 2014) and the more recent Acer Swift X lineup. And by the looks of it, Acer seems to be in no mood to stop its attempts at making even thinner and lighter notebooks. The company recently announced the Acer Swift Edge, and it did so by making a rather specific claim. This new machine is touted to be the world's lightest 16-inch OLED laptop. Along with the claim of being the most lightweight machine in its class, the laptop boasts of some potent specs.
Definitely not lightweight on specs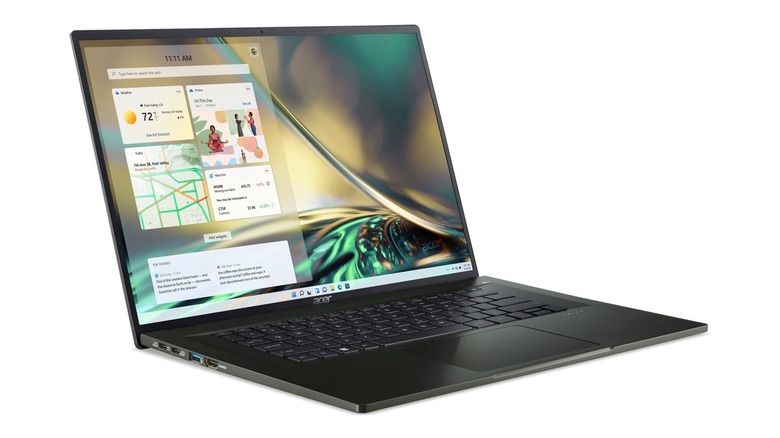 Acer
At 2.58 lbs, the Acer Swift Edge is even lighter than the 2022 MacBook Air, which weighs a little over 2.7 lbs. Given that most competing machines in the 16-inch category come with GPUs, they tend to be much heavier than the Acer Swift Edge. A significant chunk of the Edge's weight savings come courtesy of its chassis, which is made of magnesium alloy. In terms of specs, the Acer Swift Edge allows users to choose between four AMD Ryzen 6000 series CPUs — the Ryzen 7 Pro 6850U, the Ryzen 7 6800U, the Ryzen 5 Pro 6650U, or the Ryzen 5 6600U. In addition, it supports up to 32GB of RAM with storage options that range from 512GB to 1TB.
The 16-inch OLED panel used on Acer Swift Edge offers 4K resolution with support for 100% DCI-P3 color. It has a peak brightness of 500 nits as well. The display is housed within a thin frame with ultra-narrow bezels, ending up with a screen-to-body ratio of 92%. The machine has also received TÜV Rheinland Eyesafe display certifications that claim to provide a comfortable viewing experience. For a machine its size, the Acer Swift Edge supports a decent array of connectivity ports that range from HDMI 2.1 and two USB 3.2 Gen 2 Type-C ports with fast charging capabilities to twin USB Type-A ports and a 3.5mm audio jack.
The Acer Swift Edge will go on sale later this month with a starting price tag of $1499.99 in the U.S, 1,488 euros in Europe, and RMB 7,999 in China.