How To Fix A Netflix App That Keeps Crashing On iPhone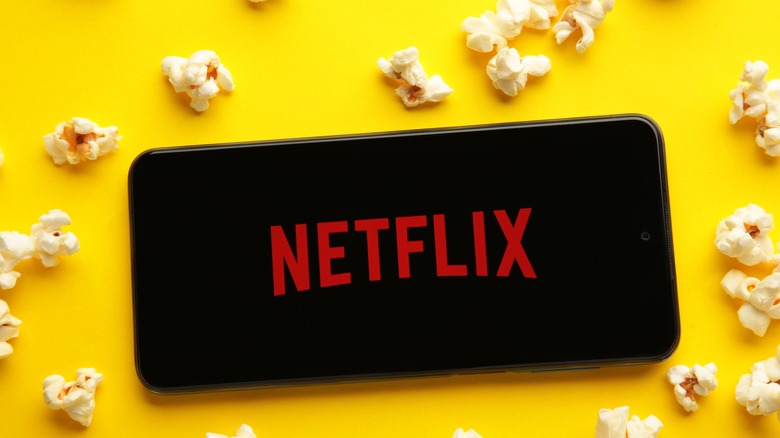 Mouse family/Shutterstock
If you find yourself continually trying to watch something on Netflix to no avail thanks to a crashing app, you need not worry. There are a few reasons the app may be acting this way, but they can also be fixed. It could be related to anything from needing to restart your iPhone to a faulty internet connection.
Sometimes the Netflix app will crash right when you open it, so you can't even browse it to begin with. In other cases, the app may crash when you try to search the Netflix catalog, start to play a show or movie, or when you try to download one. More than likely, you'll be able to get Netflix working again by either updating the app on the device, restarting your iPhone, or closing other apps that are running in the background. In this article we'll show you how to fix Netflix crashing depending on when it does so. 
How to fix Netflix crashing on startup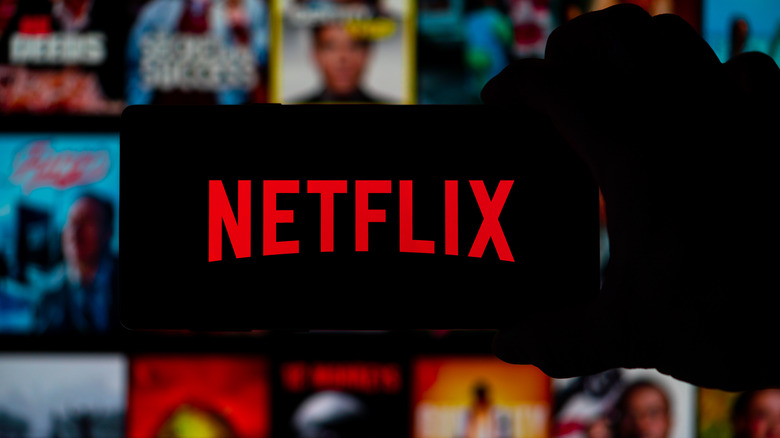 Daniel Avram/Shutterstock
If you're experiencing Netflix crashing whenever you start up the app, the best course of action would be to update the app. Here's how you can do this if you're using an iPhone device (via Netflix).
1. Open the App Store.
2. Go to the Search function, and type in Netflix.
3. Tap on the Netflix app, then tap on Update.
Here's how to update the Netflix app if you're using an Android device.
1. Open the Google Play Store.
2. Tap your profile in the top right. 
3. Tap on Manage app & device.
4. Select Updates Available, and then look for the Netflix app to update it. 
Once you've updated the app, you can open it again to see if the issue has been fixed. If you don't see that Netflix needs to be updated or it's still crashing, move onto restarting your device. 
How to fix Netflix crashing while browsing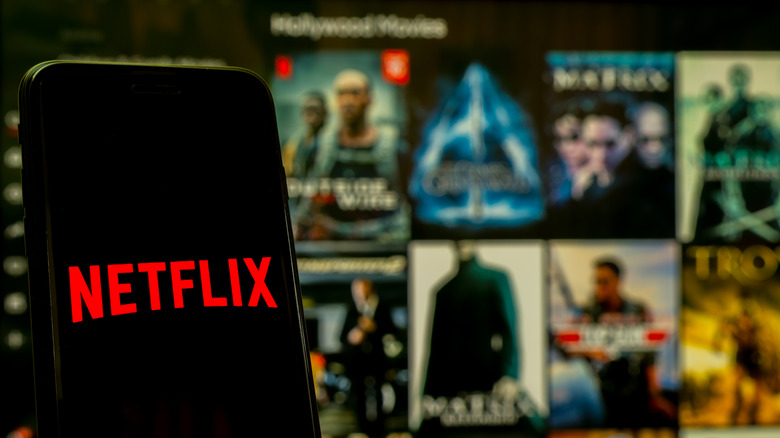 Tama2u/Shutterstock
Netflix may also crash while you're trying to browse in the app. If this is the case, you can potentially fix this by quitting other apps. This works specifically for iPhone devices. Here's how to do it. 
1. If you don't have a home button, slide up from the very bottom of the screen from your home screen. If you do, double press it.
2. In the app switcher screen, swipe up on each app you have open to fully close them.
3. Go back to your home screen and reopen Netflix. 
If this doesn't work for you, you may want to try deleting and redownloading the Netflix app. Follow these steps to try this fix:
1. Find the Netflix app on your home screen and press and hold on it.
2. When a menu appears, tap on Remove App, then confirm by tapping Delete App.
3. Now go onto the App Store and search for Netflix.
4. Tap on the Netflix app page, then tap on the cloud icon to redownload it. 
Once Netflix downloads, open the app again and sign in to see if the issue is fixed.