$100m Fortnite prize fund sees Epic open eSports wallet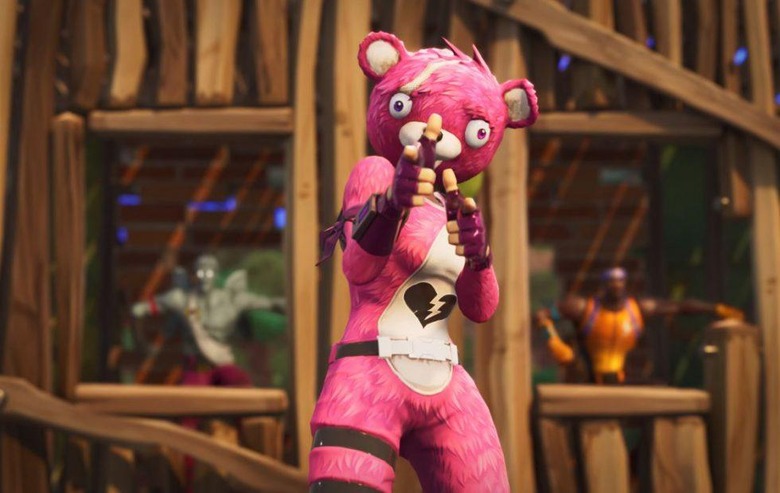 Fortnite, like most big games with a competitive aspect these days, has big eSports aspirations. Epic confirmed that today by announcing that it's earmarking a ridiculous amount of money for Fortnite tournament prize pools. It would seem, then, that Epic wants to waste little time in turning Fortnite into one of the biggest eSports around.
In a blog post over on the Fortnite website today, Epic announced that it's committing $100 million to prize pools for competitive Fortnite. That eye-watering figure is far, far more than most developers set aside for their games, but if there's one company that's in a position to dedicate that amount of cash, it's definitely Epic. After all, Fortnite easily pulls in millions and millions of dollars per day, so Epic certainly has the cash to spare.
It gets even more insane when you consider that this is just how much Epic is planning to put up for Fortnite's first year of competition. Should Fortnite manage to grow any bigger than it already is, we could very well see Epic pump more into the competitive scene in subsequent years.
The big question mark is what competitive Fortnite will look like. For now, there isn't even a custom server option available in Fortnite, making any kind of attempt at competitive play difficult to pull off. Epic almost certainly has something in the works, though, and now that it's made this announcement, details about the company's competitive plans are probably going to start coming in fast.
Indeed, Epic says that the 2018-2019 Fortnite tournament season will be "more inclusive" than other eSports, with particular focus "on the joy of playing and watching the game." It'll have more details about "competitive structures and eligible platforms" in the coming weeks, so we'll be keeping an ear to the ground for those.