10000 blog posts on SlashGear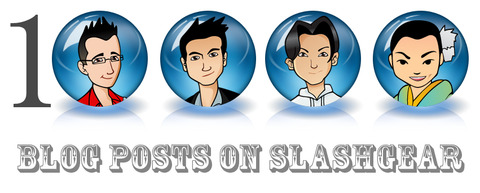 After 30 months of news, reviews and trade shows, we're excited to say that SlashGear has reached its 10,000 posts today, this being the 10000th post. We'd like to take this opportunity to thank all of you for visiting SlashGear, for leaving comments, for your tips and for generally keeping us on our toes!
We set out to bring you the best in consumer electronics, and we haven't finished yet. As ever, if you've any suggestions please do leave them in the comments section below, or check out the SlashGear forums and join in the conversation there.