100-million-year-old baby snake in amber sheds light on evolution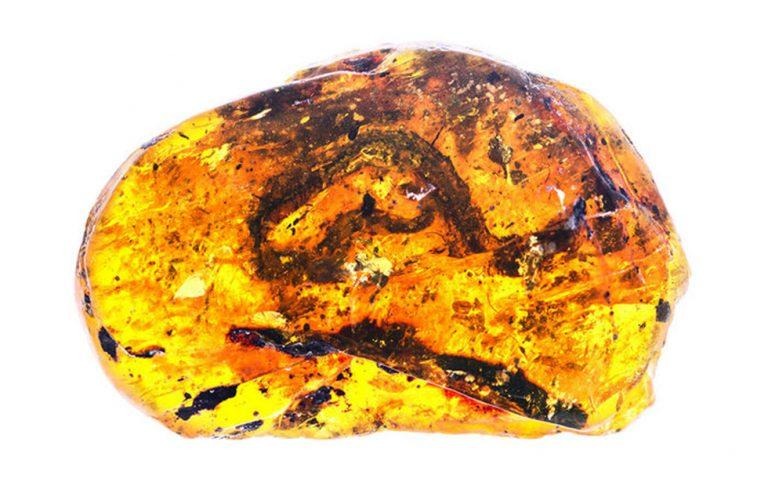 The carcass of a baby snake has been discovered encased in a chunk of amber, preserving details that'll help researchers expand the evolutionary record. As with many interesting pieces of amber, this newest addition was discovered in Myanmar and dates back to the mid-Cretaceous period. The tiny snake within measures only about 2-inches in length and isn't intact.
Using a combination of X-rays and microscopes, researchers have determined that the preserved snake is missing its head. Other bones remain, however, revealing a structure that helps experts understand the critter and where it fits in with existing present-day snakes. The fossil belongs to a new species of snake dubbed Xiaophis myanmarensis.
According to a study on the amber, researchers compared the fossil's bone structure to existing snake bone data, helping to determine where it should be slotted into the evolutionary record. Based on what they learned, the researchers speculate that snakes may have made their transition from watery regions to forests earlier than previously estimated.
The preserved snake is notable also due to its very young age, helping shed light on the development of the ancient snake from embryo toward adulthood. The spinal cord was found to form late in the snake's development; when compared to present-day snakes, very little about their spinal bone development has changed.
SOURCE: Science