10 Odd items from Vertu's luxury liquidation auction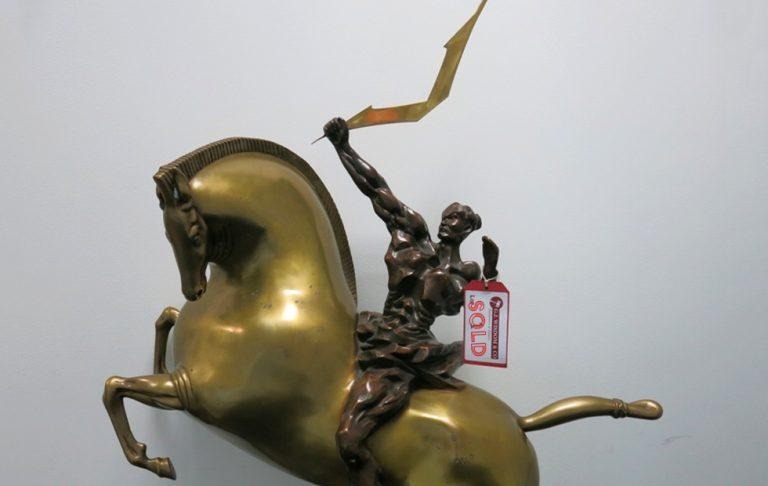 So-called "luxury" smartphone maker Vertu is liquidating all of their "luxury" pieces of hardware this week. After a baffling amount of years in business, Vertu finally collapsed under its own weight in June of this year. Now it's time to look at all the weird stuff they had in their offices and say "why, why did you think this was a good idea, why?"
After the most recent switching of owners of the Vertu brand and licenses, something went wrong. Aside from the fact that the company should never have been run as long as it was, in 2017 it was rolling with a cool 128 million GBP ($166 million) accounting deficit. As such, it became time to liquidate, and liquidate in a BIG way. All 200 employees of the company are gone elsewhere, and we get to look at the hardware that's left over.
10. Dragon Phone with Diamond Eyes
This wild animal of a phone comes in 18kt Yellow Gold and features a "Special Edition Dragon with Small Diamond Eyes & Princess Cut Diamond Select Key." It has a Ceramic Pillow, Battery Cover, Sapphire Screen, and a Keypad, all in a Black Leather Frame. No word on whether the phone actually works, nor if anyone actually bid on the device – hammer price: 13,200 GBP – $17k.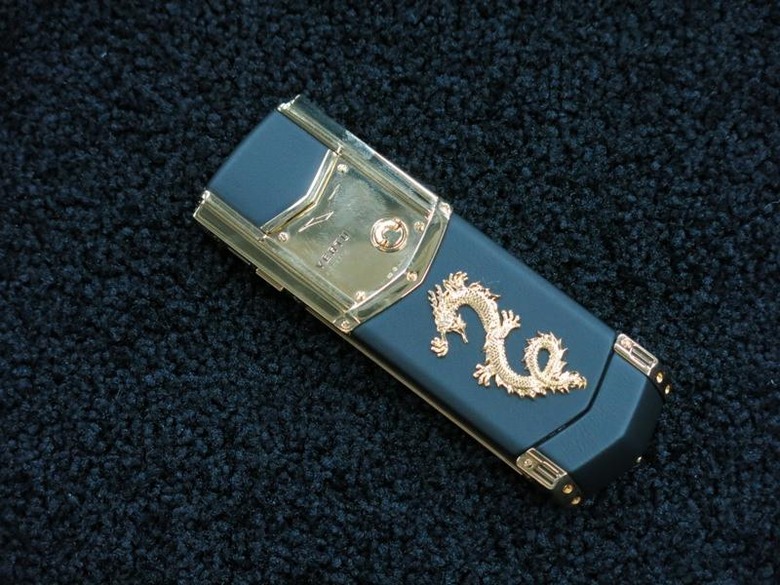 9. Limited Edition Vertu Ferrari Lithograph
Those owners of the device associated with the picture likely felt inclined to also have an art print to help enjoy their dump of cash. This print is an edition of 60, 15 of which were stamped and signed by the artist. This artwork was made for Vertu in the year 2007.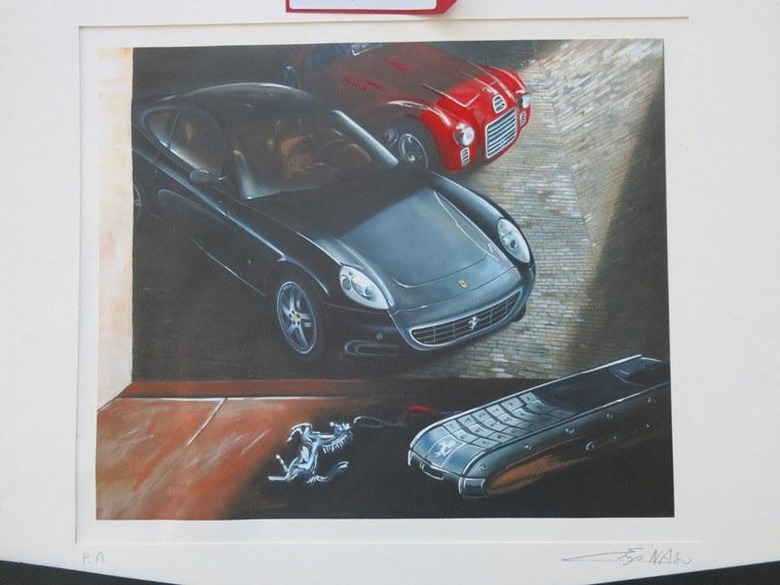 8. One $300 presentation box
This is a wood and leather Presentation Box the likes of which would be used to show all the best Vertu phones. The insides of the drawers and lids are lined with Suede. Hammer price: 280 GBP ($364).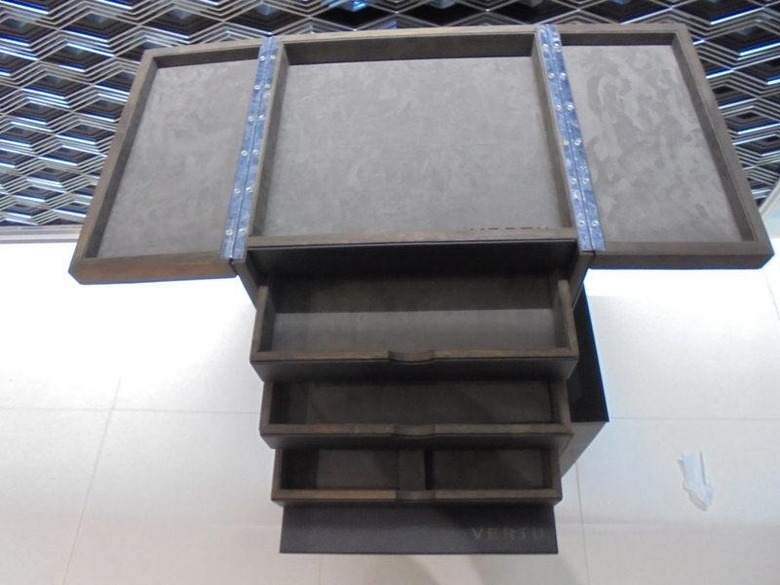 7. 774 MicroSD cards
To make certain we understand what's going on here – this is a set of trays of SanDisk memory cards for smartphones. Seven hundred and seventy-four microSD cards, to be exact. Hammer price for this auction ended up being 2,850 GBP – that's around $3,700.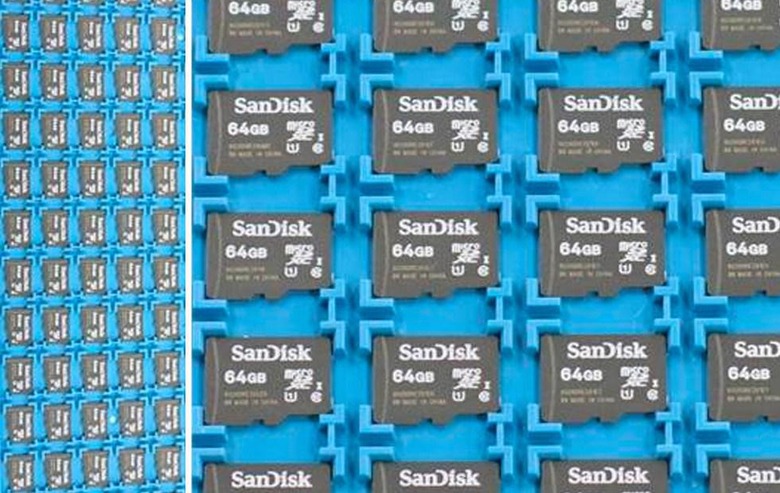 6. Framed and Glazed Silver Ornament
This very interesting piece of creation came with a very simple description. "Framed & Glazed Presentation Display with Silver Ornament (As Viewed)." That's it. It sold for 55 GBP ($71).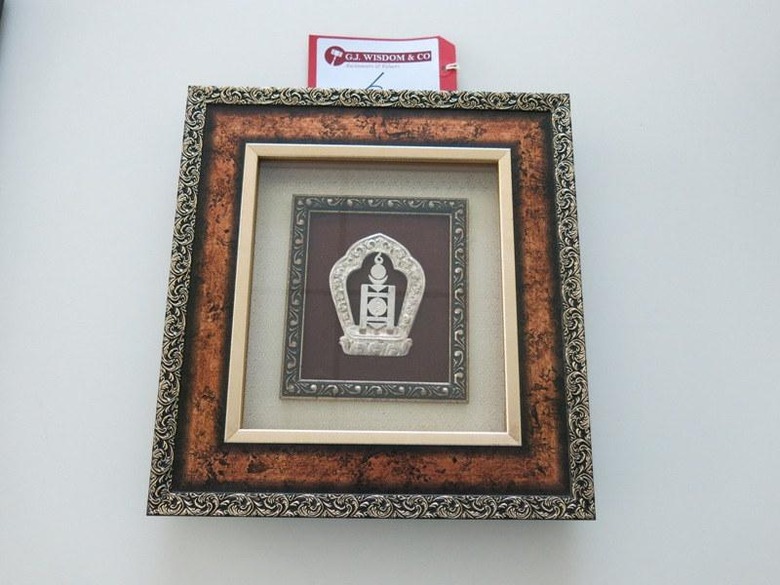 5. Peacock Embroidery
This is a Fine Silk Embroidery Depicting Peacocks in a Woodland Setting. If that wasn't strange enough for a smartphone company to have, then perhaps the case it comes in will strike your fancy. This peacock painting is mounted in a large frame "in a Presentation Lined Alligator Skin Case."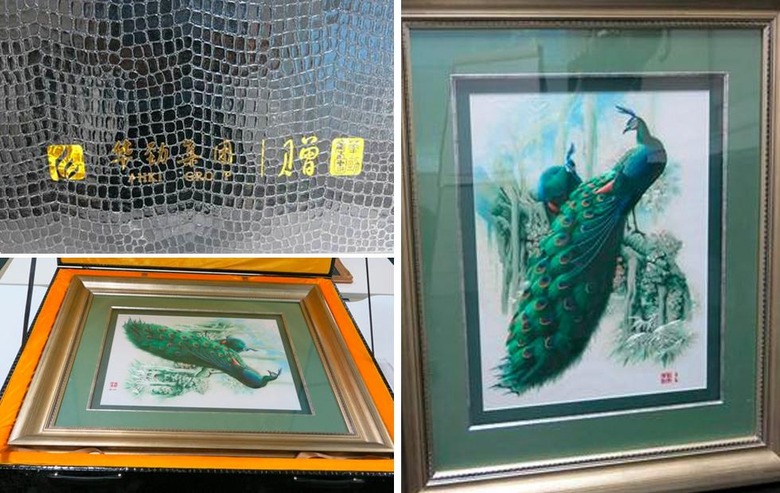 4. Vertu Soldier on Horse Bronze Statue
According to the auction house, this mighty representation of a soldier was a present from Wahking Group to Vertu. Its name is "A Golden Spear with Armoured Horse" and it's signed at the base by the artist and dated 2010 on its plaque. This statue is 110cm tall and it had nearly 100 bids when the hammer fell at 7,300 GBP ($95k).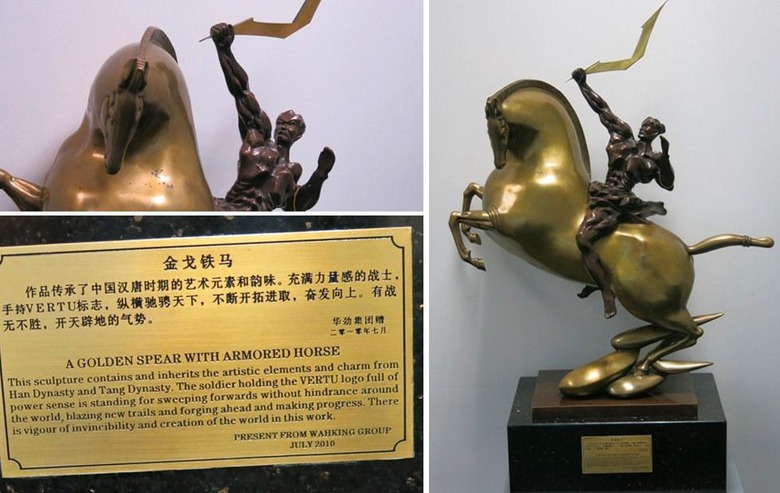 On the plaque beneath the statue is a description. "The soldier holding the VERTU logo full of power sense is standing for sweeping forwards without hindrance around the world, blazing new trails and forging ahead and making progress. There is vigour [SP] of invincibility and creation of the world in this work."
3. Reuge Letter Rack that plays Vertu Song
This is a Reuge Wooden Letter Rack with built-in music player. Another form of the classic music box, this object is used less for jewelry and more for... letters. Make no mistake, this brand and this build likely cost Vertu in excess of $800 USD when they originally purchased it for their base of operations.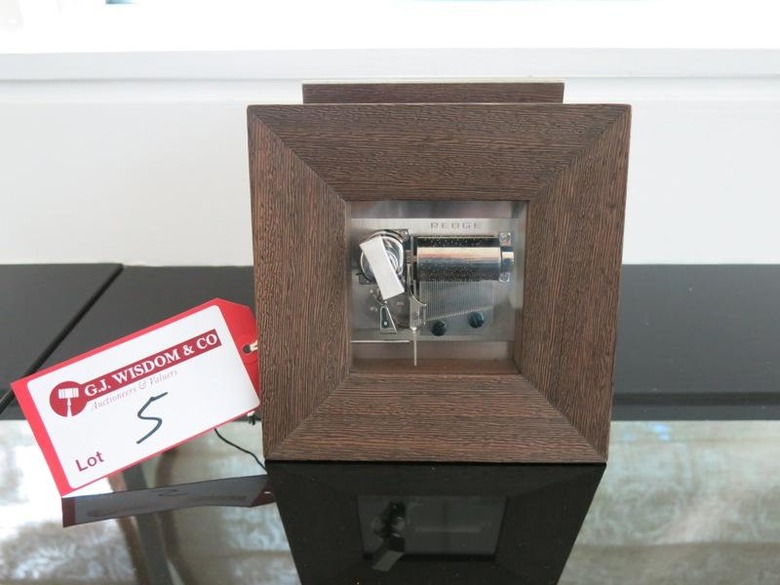 2. A City Sculpture made of Phone Parts
This sculpture is called "HOLD THE LINE" – like that, in caps. It is an "Original Richard Wilson Sculpture Commissioned by Vertu of a Futuristic City assembled of the Component Parts of Mobile Phones." And it comes with its own video!
This is without a doubt one of the strangest uses of cash by a smartphone brand on a single object in the history of smartphones – or brands. This sculpture was made in 2012 and was first shown as the Saatchi Gallery in London – now it's in a liquidation sale. While the hammer price was 3,700 GBP, it's not clear whether or not the sculpture actually had a winning bidder.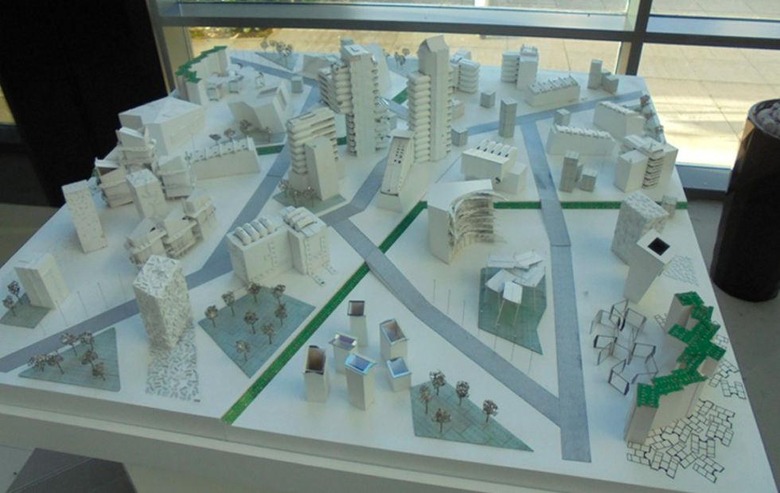 1. One Michael Jackson lt.ed. mobile phone
This amalgamation of metals and plastic was part of a set of at least 5 units – this one's model MJ0005. As might be obvious by the name on the box, this device wasn't made by Vertu. As listed by the auction company, this device was an "Official Present by Shanghai Expo Devnet Pavilion."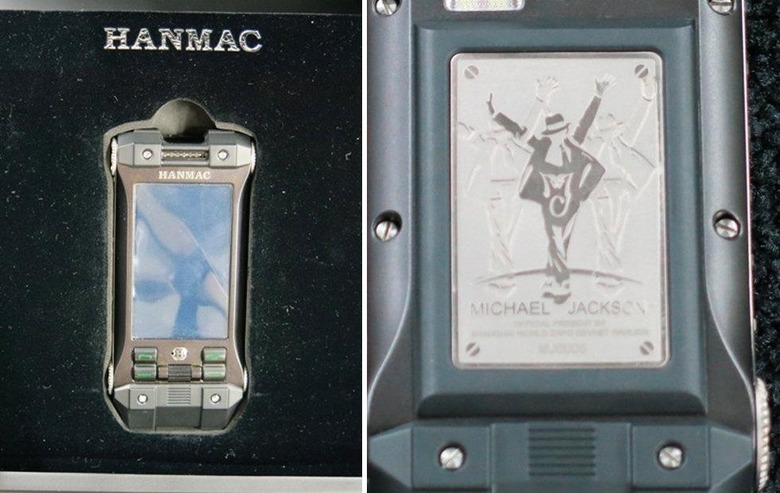 According to RSM, these phones were part of Hanmac's marketing strategy. They were chosen as the 2011 IAAF Diamond League (track and field competition meeting) prize sponsor – and apparently gave these phones to winners... and to Vertu.
Images above were originally posted to BigSpotter, likely photographed by G J WISDOM & CO AUCTIONEERS. The auction's name was "By Order of the Liquidator – contents of 'Vertu Corporation Ltd' Museum, Collector's & Limited Edition Phones, Artworks & Collectables."