10-inch Nokia Internet Tablet in development claims analyst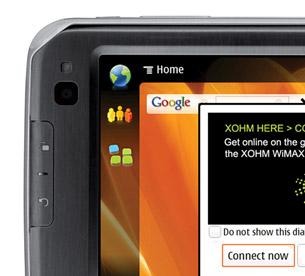 Nokia could be developing a 9- or 10-inch Internet Tablet, complete with a touchpad, Near Field Communication and HDMI output, according to UBS analyst Maynard Um.  In a recent research note, Um describes a larger-scale N-series tablet, with such features as an OLED secondary status display, still based on a custom Linux distro.
As scaling up the Internet Tablet would result in a higher outright purchase price, Um believes Nokia will bundle services and leverage their existing deals with carriers to subsidize the new device.  A target price of $400 has been suggested by the analyst. 
Um does not make clear the sources of his information, though he claims it to be the result of "investigations" rather than mere speculation.  Still, there's no concrete suggestion of a price or possible release date (though the Nokia World show begins on Tuesday December 2nd). 
[via Electronista]