Zypad WL 1500 wearable computer debuts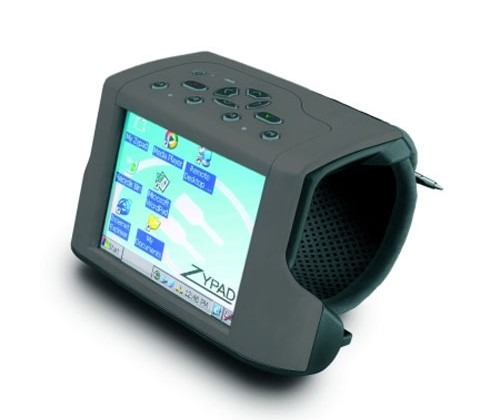 Eurotech has announced that it has launched its latest wearable computer called the Zypad WL 1500. The new wearable computer is a wrist worn device that is very geeky looking. It promises low power consumption and a long battery life. The machine is aimed at emergency workers, medical workers, and other government and professional types needing mobility computing.
The WL 1500 has WiFi, Bluetooth, and a 3G connection with CDMA and GPRS networks. It has a user accessible SIM card slot and integrated GPS for tracking. The battery promises enough juice for an 8-hour shift. The device has a battery monitor and the battery is hot swappable so the user can keep working.
Other features include a QVGA 3.5" TFT screen that supports touch and has a backlight controlled by an ambient light sensor. The device also has an integrated mic and a mono speaker. It can also be optioned with an integrated barcode scanner or an external ring scanner. It will land for general availability in Q2 and runs windows CE 6.0.