Zynga says 10% of Words With Friends players have hooked up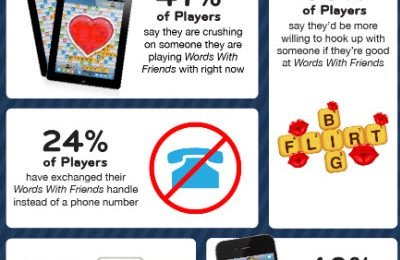 Whether you're a master wordsmith or you're the kind of person who thinks about punching in random words on the popular social game Words With Friends, there's one word that is combining more players than you might think – sex. In honor of Valentine's Day, Zynga surveyed 100,000 active Words With Friends players and asked them if and how the game has become part of their love life.
Perhaps it sounds ridiculous at first glance, but believe it or not, 10% of them said playing the game "has led directly to a hookup." Meanwhile nearly half say they have a crush on at least one of their friends that they're playing against. Is Words With Friends really an aphrodisiac, though, or is it just more likely that people who connect with one another on a social game are going to have a spark from the outset?
To answer that question, Zynga asked players if they would be more willing to hook up with someone after finding out they're good at Words With Friends. 38% said yes. Moreover, 24% said that they've met someone outside of Words With Friends, and instead of exchanging phone numbers they exchanged WWF usernames. And finally, 40% said they would date someone they met through Words With Friends. In other words, although LOVE may only be worth 9 points in a game of Words With Friends, it's worth a lot more outside of the game.
[via VentureBeat]