Zynga Goes "Gaga" with "GagaVille"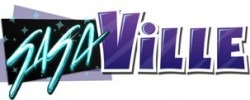 Zynga and Lady Gaga have worked together before, when Zynga was raising money for the Japanese earthquake and tsunami. Zynga has also had quite a few high-profile partnerships with musicians and entertainment companies, including Snoop Dogg, Dreamworks, Nickelodeon, The Green Hornet and others. This deal with Lady Gaga, however, is the biggest one to date. May 17, Lady Gaga and Zynga will be unveiling GagaVille!
GagaVille will be a neighboring farm on FarmVille, which will have Lady Gaga's style and themes from her albums and videos. You will see such things as crystals, unicorns, sheep on motorcycles, and other strange and unusual stuff. Players will also have exclusive access to songs from Lady Gaga's as yet unreleased album "Born this Way", right in FarmVille. From May 17 to 19, a new un-released track will be unlocked and available for streaming each day. Then, from May 20 to 23, players will be able to unlock and stream a significant portion of songs from the new album, and special bonus remixes.
In addition, Best Buy will be selling Gaga branded Zynga $25 game cards, which will include a free download of Lady Gaga's new album, and exclusive bonus tracks, exclusive Gaga virtual goods, and more.
But it doesn't stop there. Zynga will also offer Gaga-branded virtual goods via Rewardville in ten of its games. Gamers will just log onto RewardVille to redeem zCoins for exclusive limited edition Gaga-inspired virtual items for Zynga games, plus there will be contests to win tickets to Gaga's concerts.
Lady Gaga said in a statement: "I want to celebrate and share 'Born This Way' with my little monsters in a special way that's never been done before...Zynga has created a magical place in FarmVille where my fans can come play, and be the first to listen to the album."
Financial details of the deal have not been disclosed. We can likely expect to see more of these types of partnerships in the future, though. What would you like to see in GagaVille?
[via TechCrunch]