ZTE US comeback is a budget phone on Verizon's Visible [UPDATE]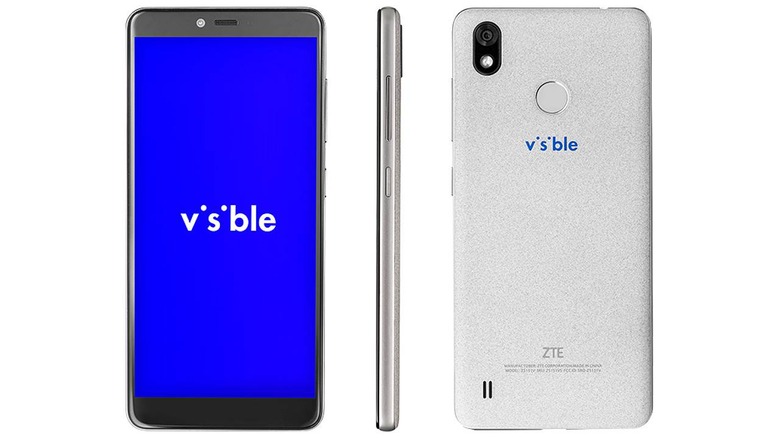 The heat is on Huawei this time around and ZTE, who barely dodged the bullet, is taking its time to slowly crawl back into the market's good graces. It isn't ready to make a big splash just yet, though. In fact, it's practically a tiny drop in the smartphone ocean. It first ever smartphone to arrive in the US after a nearly fatal export ban isn't just a budget phone. It's also exclusive to one slightly niche carrier: Visible.
You're excused if that name doesn't ring any bells. Visible actually only launched last year and it's not one that will be challenging the big networks in the US. In fact, it's actually just piggybacking on Verizon's network, marketed as an ultra-affordable mobile virtual network operator or MVNO. It has pretty much been exclusive to iPhones, surprisingly, but last month it finally added Android phones to its catalog.
For an affordable network, however, the Galaxy S9 and S9+ hardly seems to be a good match. That's where ZTE comes in, with the Visible R2. Practically a rebranded ZTE A0722, the phone is Visible first exclusive phone. Given its specs, you might not think it's a good first phone, but it probably represents the carrier best.
The phone is powered by an unnamed 1.4 GHz quad-core processor, most likely the same Qualcomm Snapdragon 400 series on the A0722, with 16 GB of expandable memory. Despite the 5.4-inch screen's 18:9 ratio, you can't exactly call it "bezel-less". The 13 megapixel rear camera is noted to have HDR capabilities, which is admittedly impressive if it works. It also runs Android Oreo, though Visible doesn't mention if it's the Android Go variety or not.
As for the price, the ZTE Visible R2 starts at $99. Given how low that is, it's not exactly surprising that it doesn't even have any financing options. With Visible's $40 per month plan, however, even that small phone will get "unlimited" data as well as 1 free mobile hotspot.
UPDATE: Visible has reached out to clarify that, contrary to reports, it is not an MVNO but is, instead, "a digital carrier backed by Verizon". Here's the statement in full:
"When we say that Visible is not an MVNO, we're referring to the fact that MVNOs are typically standalone legal entities that have arms-length contracts with facilities-based carriers like Verizon, AT&T, T-Mobile or Sprint to purchase bulk quantities of mobile minutes, megabytes, and messages at wholesale prices. This is not the case for Visible, as we have the network economics, pricing power, and product flexibility of a Tier 1, facilities-based carrier."