ZTE Spro 2 smart projector hits Verizon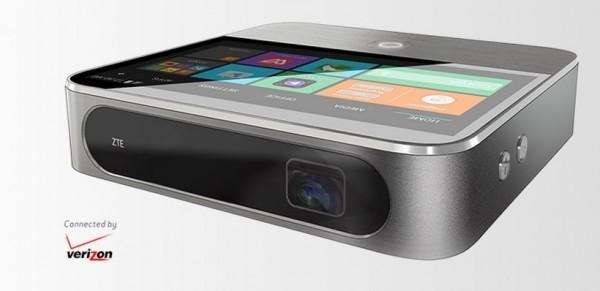 Our first glimpse at the ZTE Spro 2 smart projector came at CES 2015 and the first place it landed was AT&T. ZTE has now announced that the projector is available at Verizon, which will make folks that aren't fans of AT&T happy. The projector appears to be exactly the same as the one AT&T offers. The Spro 2 smart projector is the only projector on the market with an integrated 5-inch touchscreen.
The projector runs the Android operating system and can act as a hot spot for up to ten devices while on the go. It's designed to turn anywhere into your conference room and give you access to the web to work while on the go.
It has integrated USB and HDMI connectivity and can play files from microSD cards, WiFi, Bluetooth, or Android apps. Integrated autofocus and auto keystone features make it easy to set up and use. The Spro 2 projector can throw an image up to 120-inches with 720p HD resolution with 120 lumens of brightness.
16GB of internal storage allows you to store files and content directly on the projector for meetings and presentations. The projector measures 134 x 132 x 31.8mm and weighs 20 ounces. It is available at Verizon for $599 right now. If you missed this projector when it first launched, check out our hands on with it from April.
SOURCE: ZTE USA