ZTE Spro 2 Android smart projector finally lands on T-Mobile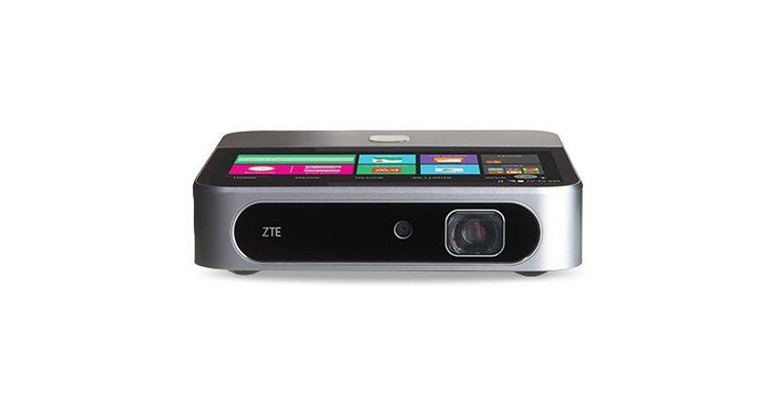 There is a saying that goes "better late than never". While that might be true in a lot of things, in business, especially a fast moving target like consumer electronics, the window of opportunity doesn't always stay open for late comers. So when T-Mobile proudly announces the arrival of the ZTE Spro 2 smart projector on its shelves, there is probably a bit of bewilderment why it took the Un-carrier more than a year to make it so. Still, better late than never.
Unless you clearly remember last year's mobile products, you might be wondering at a carrier has to do with a projector. Of course, the ZTE Spro 2 is no ordinary projector. After all, what projector is ordinary these days anyway? The device, which is a bit larger than you can comfortably hold in your hand, also doubles as a mobile hotspot, which is one way to make use of T-Mobile 4G LTE network service.
The other way is to also use it for the Spro 2 itself. That's because the project is practically also a 5-inch thick Android tablet. That means you can download apps, check e-mail, and view web pages all on the device's 720p touch screen. Or, alternatively, you can project those onto a surface for an even bigger view. The specs of the Spro 2 pretty much reads out like a regular Android tablet, with a 2.1 GHz quad-core Qualcomm processor, 2 GB of RAM, 16 GB of expandable memory, and a rather hefty 6,300 mAh battery.
As for the projector part, the ZTE Spro 2 features a 200 lumens bulb with 4000:1 contrast ratio and a projected span of 120 inches.
It might come as a surprise that T-Mobile is selling the ZTE Spro 2 with a full price of $499.99, or $20.84 for 24 monthly payments, basically the price of a high-end tablet. But while you are getting early 2015 specs, you are also getting a projector and mobile hotspot as well.