ZTE Nubia X6 announced with Snapdragon 801, near tablet-sized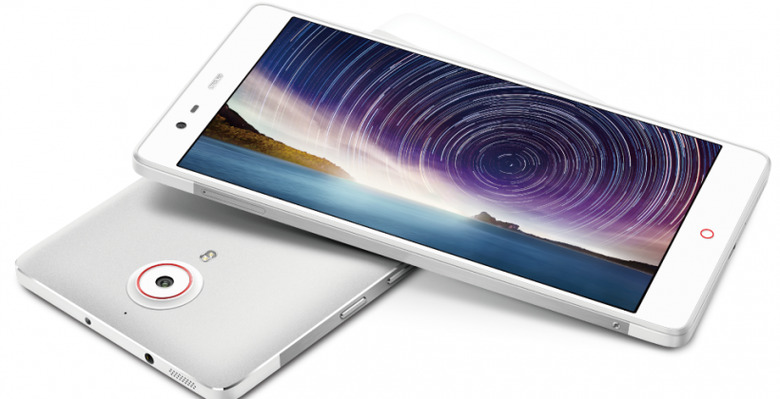 With quite a generous screen, the ZTE Nubia X6 was announced with much fanfare at an event in China. When we say generous, we mean a 6.44-inch 1080p display and a 13 megapixel front facing camera for your selfie needs. While the news is good, the only limitation for now seems the China-only release slated for this smartphone.
The tech-sheet of the Nubia X6 shows that the 6.44-inch display (1920 x 1080 and 344ppi), positions it more towards being a tablet that is not quite there. As a phone, the headset supports dual-SIM where both the micro-SIMs fit into a single tray. The processor powering the phone is Qualcomm Snapdragon 801 with the support of 3GB of RAM and 4250 mAh battery. As far as options go, there will be a 32GB and 64GB version.
For the networks supported, the Nubia X6 features TD-LTE, FDD-LTE, EVDO, CDMA, GSM, WCDMA and TD-SDCMA. This aspect makes it evident that the phone will mostly release in China only – for now. An interesting detail that makes the phone a very worth point-and-shoot is the fact there are two 13MP cameras. Positioned on the front and the back, both cameras host a 5-lens setup and the front one houses a BSI sensor and f/2.2 aperture. Optical Image Stabilization and an f/2.0 aperture round up the specs for the rear-facing camera.
WiFi, Bluetooth 4.0 and NFC are another set of givens for the Nubia X6. Since the features and details all point to a China-only release, we have no word on global pricings, however the 32GB model with 2.3GHz processor will begin at 2999 Yuan and the 64GB with 2.5GHz model, for 3499 Yuan.
SOURCE: Android Community