While much of the smartphone market is fussing over three or four cameras, notches, and elevating tops, ZTE's sub-brand nubia is doing something equally eccentric of its own. We have heard of a so-called nubia Z18S a few months back, bearing quite an unusual solution to all these smartphone design problems. It seems nubia wasn't at all kidding and it will be bringing this smartphone to market before October ends but with a slightly different name: the nubia X.
Granted, this isn't the first time we've seen a smartphone with a display on its back. That distinction belongs to the YotaPhone, though that only used an e-paper display to save battery while semi-permanently showing images or text. Meizu tried to one up Yota with the Meizu PRO 7 last year, sporting a colored AMOLED screen, except it was only a small cutout that has little serious use.
That's where the nubia X might come in. On the front, you have a large 6.26 FHD+ LCD screen while the back has a hopefully more battery-friendly 5.1-inch HD+ OLED panel that covers almost the entire back of the phone. It only leaves a portion at the top for 24 MP and 16 MP cameras. That practically solves the problem of having to settle for lower quality selfies.
Inside, the nubia X will be pretty much like most 2018 flagships. That means a Snapdragon 845, 6 or 8 GB of RAM, 64 or 128 GB of storage, and a 3,800 mAh battery. Unfortunately, it's unsure whether it will have a fingerprint scanner of any sort. There's definitely no space on the front or back unless it's in the front display.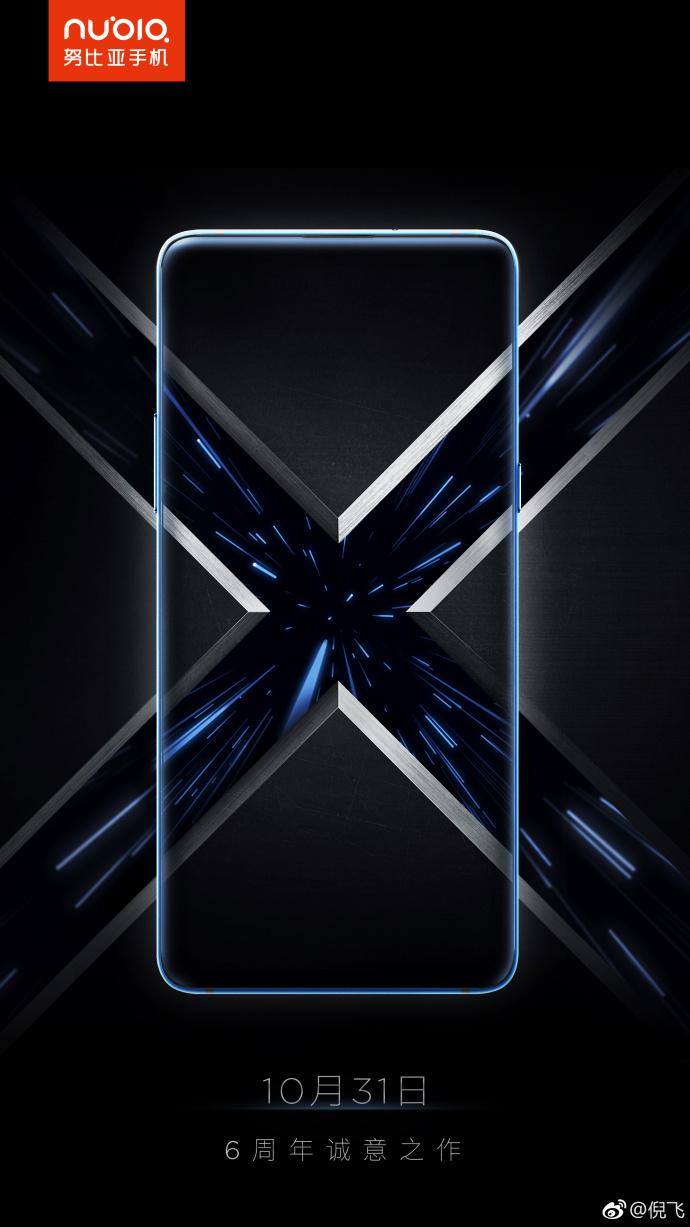 nubia CEO Ni Fei's teaser on Weibo notes an even set for October 31, which happily coincides with the brands 6th (not 10th) anniversary. It doesn't name it as the nubia X, but as they say, "X marks the spot".