ZTE Grand S II hands-on: 5.5-inch Full HD and voice controls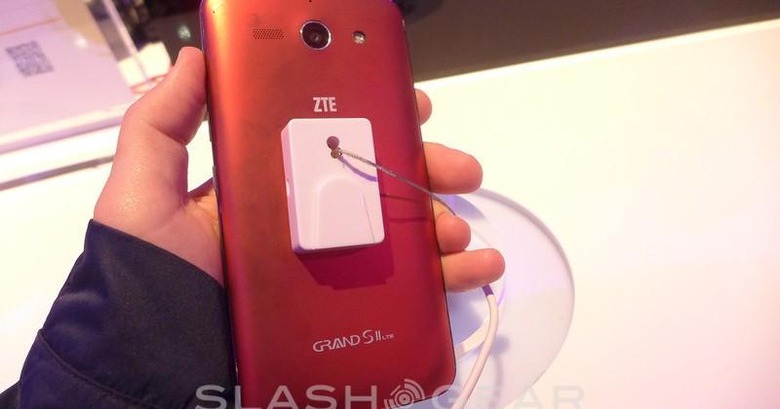 ZTE unveiled a full range devices during the show, including their first phablet and their entry in the the wearable space. Those were the Iconic Phablet and the BlueWatch. Along with those devices were a few smartphones, including the follow-up to the Grand S, appropriately dubbed the Grand S II. Similar to the other devices unveiled here, the release date and price for the Grand S II are still up in the air.
This handset steps up in size as compared to the original Grand S with the display measuring in at 5.5 inches. On the positive side, this is Full HD in resolution. This is a bit smaller as compared to the Phablet, which has a 5.7-inch display and the original Grand S had a smaller 5-inch display. Another similarity is the version of Android — 4.3 Jelly Bean.
Keeping with the quality we found in terms of the display resolution, the Grand S II is powered by a Snapdragon 800 processor and has 16GB of internal storage and 3000 mAh battery. The camera setup includes a 2 megapixel on the front and a 13 megapixel on the backside.
Like we saw in terms of the software on the Iconic Phablet, ZTE has done some improving on the Grand S II. This is still Jelly Bean at the core, however there is quite a bit in terms of voice support. These range from voice unlock, to being able to capture images and accept incoming calls with your voice. There is also a My-drive mode which offers a variety of safety and convenience items for those using the phone while driving.