ZTE Blade 10 Prime And Blade A7 Prime Available In The US Via Visible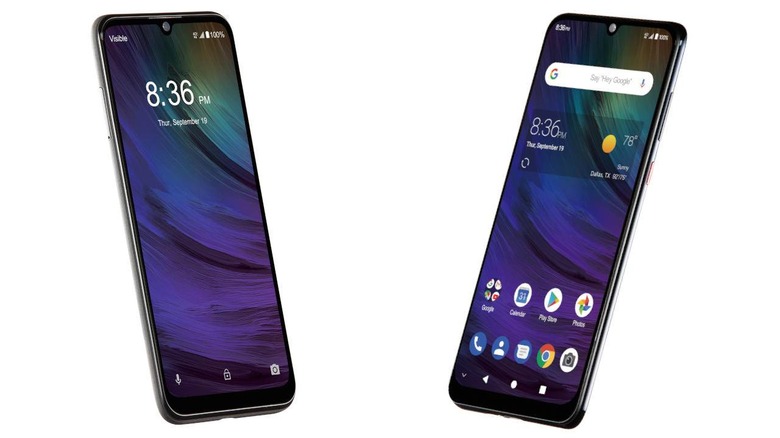 ZTE was the first recipient of the US government's wrath but, unlike Huawei, ZTE was forced to quickly bend the knee. Now that nightmare is far behind it and it is back in business. It has even reinstated its partnership with US carriers, like the Verizon-owned Visible. As proof of that, the two have just announced two new phones that try to address the mobile needs of those with very constrained budgets.
Let's get these straight, none of these new ZTE phones, despite the "Prime" moniker, would be considered interesting compared to most smartphones that make headlines. That, of course, is missing the point, especially in the US. The ZTE Blade 10 Prime and ZTE Blade A7 Prime are squarely marketed at consumers who prefer getting their phones from carriers and whose needs are largely dictated by their resources.
In that light, the ZTE Blade A7 Prime is the most accessible of the bunch at only $99. That price bags a MediaTek Helio A22 with 3 GB of RAM and 32 GB of expandable storage. The 6.09-inch HD+ screen is complemented by a cloth-like matte back and a small waterdrop notch for the 5 megapixel front camera contrasts with the larger 16 megapixel f/2.0 shooter on its rear.
The ZTE Blade 10 Prime, on the other hand, steps up the game just a bit with a Helio P60 processor though with the same 3 GB of RAM but double the storage at 64 GB. The larger 6.3-inch "edge-to-edge" screen also has a more pixel-dense FHD+ resolution but keeps the waterdrop cutout. This time, however, the front camera boasts 16 megapixel with a Face Unlock and the 16 megapixel camera on the back is joined by a 5 megapixel depth sensor.
The ZTE Blade 10 Prime is also available on Visible though with a higher price tag at $179. Those who may find value in this smartphone but prefer an unlocked model can also get one directly from ZTE for the exact same price but under a non-Prime ZTE Blade 10 name.