Zotac Zbox E-Series mini-PCs arrive with Haswell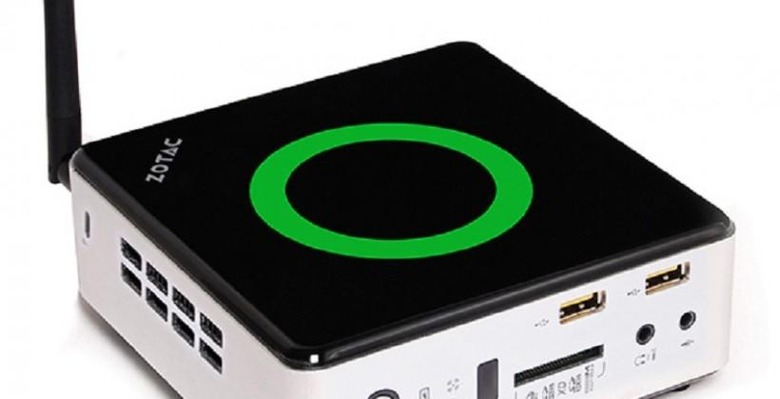 Zotac has announced a new line up in its Zbox mini-PCs, the E-Series. With the E-Series comes Intel Haswell processors up to a 3.2GHz i7 — the various hardware options are spread across different models. In some configurations, the system could serve as a casual gaming machine.
The E-Series offer two processor options, the Intel Core i5-4570R 2.7GHz and the Core i7-4770R 3.2GHz. Both quad-core offerings come with Turbo Boost and alongside Intel Iris Pro 5200 with 128GB of EDRAM and Intel's Pixel Sync. There are four models in total, offering up to 16GB of RAM and a 2.5-inch hard drive, or an 8GB RAM model with a 1TB drive.
Also recently available is the Zbox nano, featured in the image above, which offers AMD quad-core 1.7GHz processor and AMD's Radeon HD 8510G graphics. With the mini PC comes a variety of ports, including a 7-in-1 card reader, HDMI, DP, two USB 2.0 ports, and four USB 3.0 ports.
Of course, given the specs, none of these machines are going to be cranking away at demanding software or offering game play at the highest settings, but for those with modest-to-moderate demands, the latest Zbox will meet many average consumers' needs.
Check out the timeline before for our other recent coverage of Zotac offerings.
SOURCE: Hot Hardware