Zipcar and the City of Houston team for municipal electric vehicle sharing program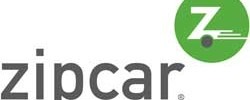 Zipcar is a company that operates a car-sharing network around the country. The company also operates car sharing networks outside the US with operations in Canada, the UK, Spain, and Austria. Users can rent over 30 different vehicle makes and models by the hour or by the day to take care of whatever it is they need a car for.
Many of the vehicles Zipcar operates are green as well. Zipcar has announced that it has teamed up with the City of Houston using the Zipcar FastFleet technology to create the first municipal electric vehicle car-sharing program of its kind. The City of Houston owns 50 fleet vehicles and 25 of those vehicles are Nissan leaf EVs.
All 50 of the city's municipal fleet vehicles were equipped with Zipcar's FastFleet fleet sharing technology for use by all city employees across all departments. The City of Houston expects the new municipal fleet sharing program to help improve efficiency, utilization, and cut costs while allowing its city employees the mobility they need to do their job.
Using the technology the City of Houston will be able to design and configure its fleet footprint in real time for optimal utilization. The technology will also allow city workers to manage critical activities, including preventive maintenance, fueling, billing, and fleet distribution. The FastFleet technology will also allow fleet managers to analyze usage and diagnostic data as well as automatically capturing every trip city vehicles take.