Zero1.tv offers VooMote One for iPhone and iPod touch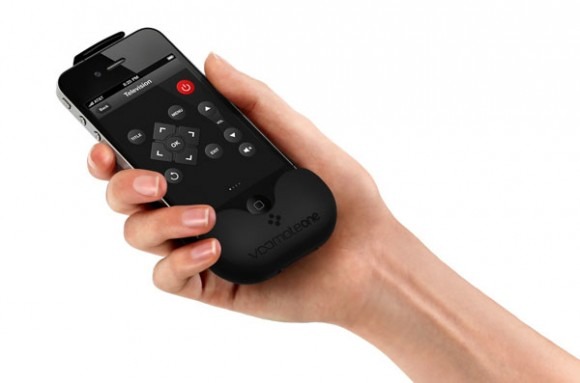 One of the accessories for the iPhone and the iPod touch that is becoming more and more common are the universal remote controls. The last one we talked about was the Beacon universal remote for the iPhone. A company called zero1.tv has a new iPhone and iPod touch universal remote control device called the VooMote One that is set to land for geeks to use in the living room.
The VooMote One is a hardware accessory and app combo. The hardware slips onto the iPhone easily and still allows the user to control all the functions of the iPhone with the hardware installed. The app installed on the iOS device controls the functionality of the hardware accessory. Together the two parts turn the iPhone into a universal remote control for TVs, DVD players, stereos, and other electronic devices.
The thing that the company claims sets the VooMote One apart is the amount of customization offered. One of the cool features is the One View screen that lets the user create custom screens putting controls for multiple devices on one screen. The app also has one Touch feature to turn on multiple devices and set inputs at once. The device has 30,000 IR codes inside to work with most devices out there. The VooMote one will ship on August 5 for $99.