Zero Motorcycles 2019 Rides Longer With More Power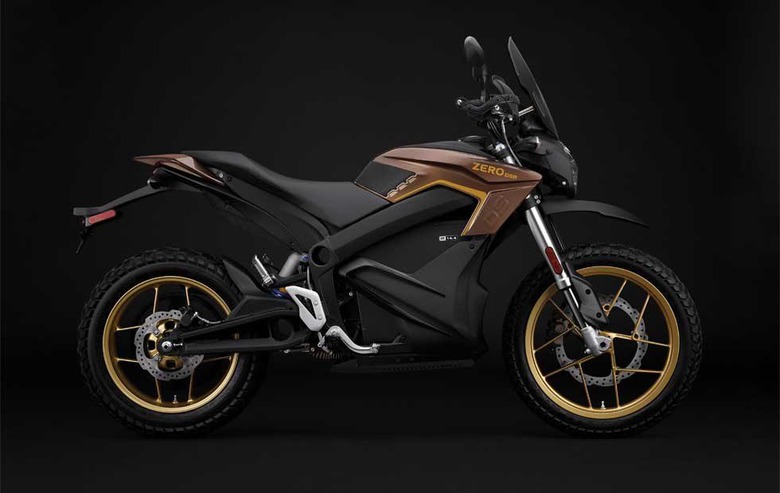 Zero Motorcycles has been making electric motorcycles for a long time now and the company has announced its 2019 line. The new lineup has more powerful base models, new tech features, new style, and an extended driving range. Zero says that for 2019, it has focused on its dual sport line of bikes.
The entry point is the Zero DS ZF7.2 for those not wanting a larger battery. That model has 35% more horsepower than the last and an 8% higher top speed. This base model is 96 pounds lighter than the longer-range version. The longer-range Zero DS ZF14.4 has the same battery as the Zero DSR extending range 10% compared to last year.
The bike has a range of 204 miles in the city and 97 miles on the highway. The top of the line version is the Zero DSR providing 116 lb-ft of torque and featuring new accessories. The accessories include a dual-sport windscreen, tank grips, hand guards, and 12V accessory socket.
The Zero S ZF 14.4 street bike has a range of 223 miles in the city and 112 miles on the highway. The smaller Zero S ZF 7.2 offers the same 35% performance bump as the Zero DS. For those who already own the dual sport and street Zero bikes, a backwards compatible 6kW Charge Tank is available to be installed at dealers. This works with models back to 2015.
The Charge Tank allows the Zero bikes to charge up to six times faster than a standard wall outlet and adds up to 85 miles of city range in an hour via a standard level 2 charge station. Zero also has a Long Term Storage mode that is new for 2019 that puts the bike into low-power mode to optimize battery state-of-charge and improve battery health. 2019 bikes also have a 5-year unlimited mile battery warranty.
SOURCE: Zero