Zero G smartphone case enables hands free selfies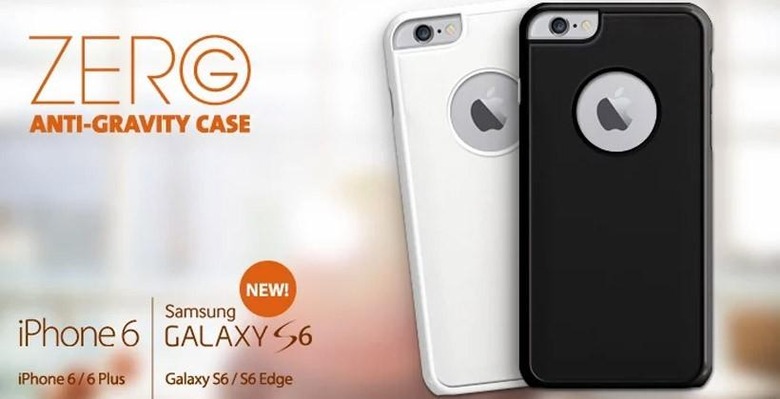 There are hoards of people out there who take selfies all the time. The catch is that if you want to take selfies with a group, sometimes it can be hard to get everyone in the shot without resorting to something annoying like a selfie-stick. A new case called Zero G has debuted that promise to stick to surfaces without being sticky and eliminates the need for a selfie stick.
That means you can stick your smartphone in the case to the wall and take hands free selfies all you want. The case is on Kickstarter and will be offered for the iPhone 6 and iPhone 6 Plus as well as the Galaxy S6 and S6 Edge.
The cases will stick to glass, tile, stainless steel, mirrors, countertops, white boards, computer screens, windows, and some walls. The case is also made to protect your phone if you drop it while adding only 3mm of additional thickness.
The Zero G case is able to stick to the wall thanks to nano suction material that it is backed with. The maker says it's like having millions of tiny suction cups. The project is seeking $25,000 and has raised over $108,000. A pledge of $34 or more will get you a case with shipping estimated for June.
SOURCE: kickstarter