Zepp launches personalized feedback for wearable with app update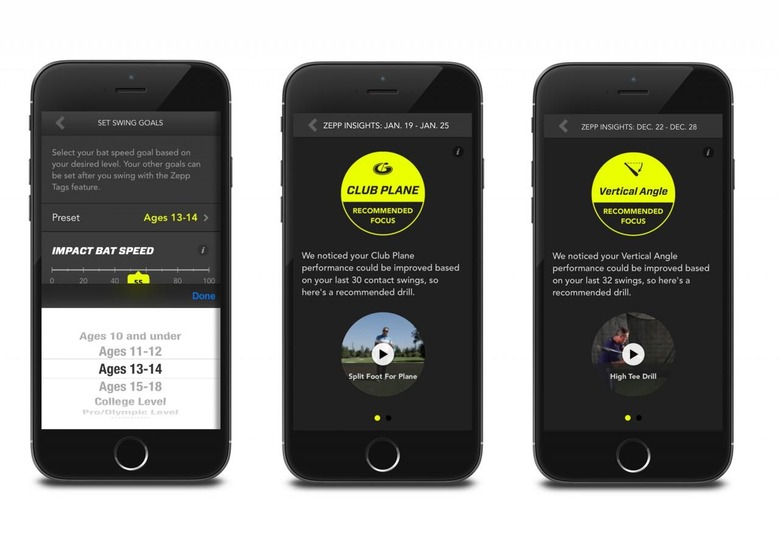 Data gathered through wearable sensors is nothing without context, which is why Zepp is updating their apps today to better serve athletes who utilize their multi-sport sensor. With the move to version 2.2 for Zepp Golf, Zepp Baseball, and Zepp Tennis, users will get access to Insights, a new feature from Zepp that gives personalized feedback based on information Zepp's sensor provides to the app. Users will get personalized feedback and suggested drills to correct mistakes, or build on already good performance.
Jason Fass, CEO of Zepp, says "Wearable sports technology is advancing each year, and our goal is to provide analysis that not only collects numbers from the sensor, but offers ways to improve those numbers through content in our app. We're turning data into actual coachable intelligence. Wearables in sports are becoming an essential resource for training, and we need to engage and elevate athletes by personalizing tips gleaned from their captured data."
Zepp Baseball users will get an extra bonus with the 2.2 update. Taking into account age and ability level, the Zepp Baseball app now has baseline swing goals for each metric. The goal is to provide players, coaches, and parents a better idea of where hitters rank amongst their peers.
The update is rolling out now. Those without the app can get any of them via Google Play or the App Store as well. The Zepp multi-sport sensor is available from Best Buy, dick's Sporting Goods, Verizon, and Apple, and retails for $149.99.