Zelda: Breath of the Wild update improves unstable frame rate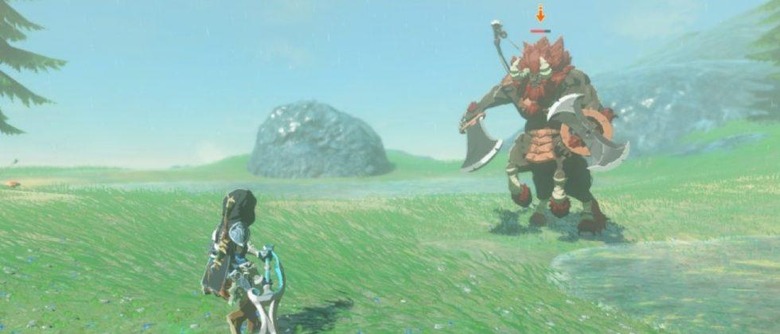 If you read our review of The Legend of Zelda: Breath of the Wild, you'd know that even though it's one of the best video games ever made, it isn't without its problems. The biggest problems come in the form of occasional frame drops, which happen more frequently when the
is docked. The Wii U versions isn't safe from this either, so if you've played Breath of the Wild, there's a good chance you've experienced this problem.
A new update being pushed to Breath of the Wild might just help with these frame drops. The update brings Breath of the Wild up to version 1.1.1 and is just the second patch the game has received. In typical Nintendo fashion, however, there aren't any significant patch notes to speak of.
NOW READ: The Legend of Zelda: Breath of the Wild reviewInstead, Nintendo of America's patch notes consist of only one line: "Adjustments have been made to make for a more pleasant gaming experience." That is woefully vague, but a number of players on
and
are reporting that this patch helps with frame rate issues in areas like Korok Forest, where it could take big drops.
While frame rate seems to be improved (not perfected, mind you) on the Switch version, the verdict still seems to be out on the Wii U version. Some users are reporting that the update helps, while others are saying it doesn't give any noticeable improvement.
So, it seems the best course here is to just try it for yourself and see if it helps the situation any. You should be prompted to install the update the next time you boot up or resume the game, so once it's been applied, head down to the comments section and let us know if it helps with Zelda's frame rate issues!
SOURCE: