ZEEQ Smart Pillow will stream music and monitor your sleep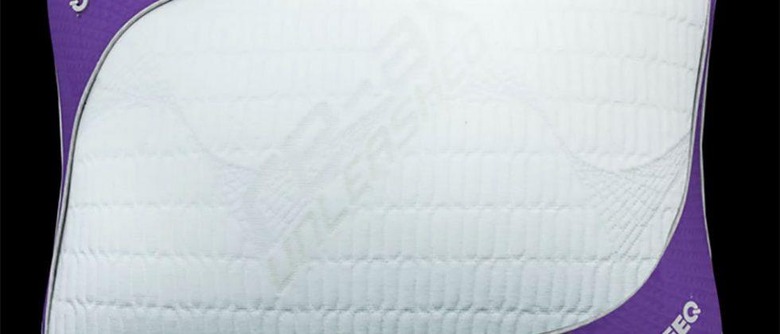 It seems like everything is getting smart today from watches to phones and now even our pillows. A new pillow has turned up on Kickstarter called the ZEEQ Smart Pillow and it has the ability to do all sorts of things while you are sleeping. Before you doze off the pillow can play your favorite music to lull you to bed.
Once you are sleeping, the pillow has tech to react to your snoring, analyze sleep, and wake you up when it's time to start your day. When you are sleeping if the pillow detects snoring, it vibrates gently to encourage you to try a new sleeping position. ZEEQ is also able to record sleep movements and then uses those to pick an ideal moment in the sleep cycle to wake you up.
The pillow also promises softness, support, and premium materials in its construction. A smartphone app is used to collect the sleep data and can show you a snore score. The app also tracks diet, exercise, and other habits to let you see how those things affect sleep. Music is played via integrated Bluetooth speakers and interfaces with music apps. Supported apps include iTunes, Spotify, and others.
Power comes from a battery that promises a week of use per charge and that battery charges via USB. The covering of the pillow can be removed and washed when needed. ZEEQ is on Kickstarter seeking $50,000 and so far, it has raised over $89,000 with 43 days to go. A pledge of $129 or more will get you a ZEEQ pillow with shipping estimated for December 2016. A bundle at $199 or more gets you the pillow and a REM-fit sleep and activity tracker. A couple's pack with two of the pillows sells for $289.
SOURCE: Kickstarter